The Beauty Biz Homepage
Featured articles
Articles on all aspects of beauty: beauty treatments, beauty care, beauty product reviews; related areas: health, fitness and fashion; and a salon directory of beauty salons in the UK.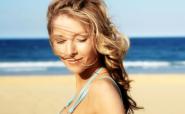 Look hot and sexy when it's cold and dark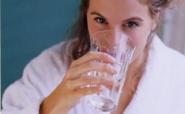 Avoid the perils of dehydration
featured articles continued
Advertisement
More featured articles
A new beauty trend to fight the signs of age
Flatten those waves for the look you want
A mascara that feels great but is a pain to apply
Dealing with haircut blunders
Your hair curling options from bobby pins to hair rollers
Find a beauty salon
Find a salon in your area: Salon Finder.
Editor's choice
What issues arise when giving reflexology to children or teenagers?
A concealer that really does soothe those under-eye circles away
A guide to Botox treatments - the dangers and the benefits
Top Stories
An effective moisturiser that's value for money
Our bodies need sunlight - but you have to be careful
Find jeans with the fit you really want
Advertisement