The Beauty Biz Homepage
Featured articles
Articles on all aspects of beauty: beauty treatments, beauty care, beauty product reviews; related areas: health, fitness and fashion; and a salon directory of beauty salons in the UK.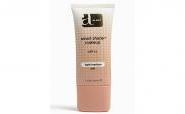 A foundation that blends to match your skin tone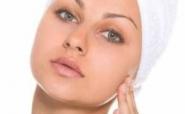 A quick survey of acne treatments
featured articles continued
Advertisement
More featured articles
Products and principles to make older skin look great
A value-for-money mascara, but does it do all it claims?
Retinol-rich anti-wrinkle creams really can rejuvenate skin
Does beauty come from without or within?
A new beauty trend to fight the signs of age
Find a beauty salon
Find a salon in your area: Salon Finder.
Editor's choice
What's happening in cosmetics this year and next
Why you should avoid cosmetics overload
Eat your way to a more beautiful you!
Top Stories
Why pay when home-made hair care is cheaper and better?
Losing weight doesn't seem so hard after all
Our bodies need sunlight - but you have to be careful
Advertisement