The Beauty Biz Homepage
Featured articles
Articles on all aspects of beauty: beauty treatments, beauty care, beauty product reviews; related areas: health, fitness and fashion; and a salon directory of beauty salons in the UK.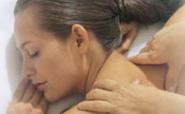 What massage therapy can do for both body and mind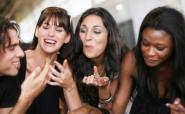 An all-round look at chocolate - we love it, does it love us?
featured articles continued
Advertisement
More featured articles
Look after your skin and it will look after you
A new beauty trend to fight the signs of age
A review of Patrick Holford's book of health tips
Products and principles to make older skin look great
There's a lot you can do with your clothes without spending money
Find a beauty salon
Find a salon in your area: Salon Finder.
Editor's choice
A guide to weight loss options in a capsule
Learn your way around the maze of lip products
Natural diet supplements that will strengthen your immune system
Top Stories
From denim shorts to crop pants, gauchos and full-length
Great beauty goodie suggestions
Is it in the eye of the beholder?
Advertisement