The Beauty Biz Homepage
Featured articles
Articles on all aspects of beauty: beauty treatments, beauty care, beauty product reviews; related areas: health, fitness and fashion; and a salon directory of beauty salons in the UK.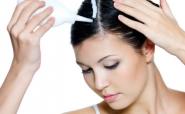 Pick the product to look great and avoid hair damage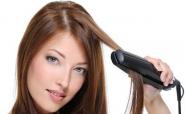 Flatten those waves for the look you want
featured articles continued
Advertisement
More featured articles
The different types of massage oil compared
Products and ingredients to avoid - and embrace
A mineral makeup FAQ - what makes these cosmetics so popular?
Your hair curling options from bobby pins to hair rollers
Get your nails beautiful again after fungus strikes
Find a beauty salon
Find a salon in your area: Salon Finder.
Editor's choice
A mascara that claims to grow your lashes
When to start and what they're made of
A self-tanner that delivers a flawless tan
Top Stories
Fine or thick hair, straight or frizzy, there's a hair-styling product for you
An era of poodle skirts, halter-tops and saddle shoes
A bunch of ideas for this versatile makeup item
Advertisement