The Beauty Biz Homepage
Featured articles
Articles on all aspects of beauty: beauty treatments, beauty care, beauty product reviews; related areas: health, fitness and fashion; and a salon directory of beauty salons in the UK.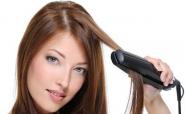 Flatten those waves for the look you want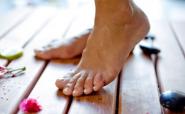 Pamper those extremities!
featured articles continued
Advertisement
More featured articles
How to find and stick to an exercise regime that works for you
Seven things you should do to keep the weight off!
Look hot and sexy when it's cold and dark
Your hair curling options from bobby pins to hair rollers
Why pale is the place to be
Find a beauty salon
Find a salon in your area: Salon Finder.
Editor's choice
There's a lot you can do with your clothes without spending money
A tour through one woman's favorite Toni Brattin synthetic hair range
A lesser-known alternative to traditional metals
Top Stories
Dealing with haircut blunders
A cleansing cream and make-up remover in one
A foundation that rolls back the years
Advertisement