The Beauty Biz Homepage
Featured articles
Articles on all aspects of beauty: beauty treatments, beauty care, beauty product reviews; related areas: health, fitness and fashion; and a salon directory of beauty salons in the UK.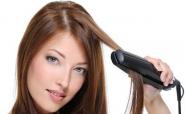 Flatten those waves for the look you want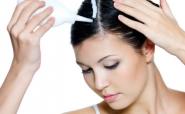 Pick the product to look great and avoid hair damage
featured articles continued
Advertisement
More featured articles
Products and tips to product your hair in that summer sun
A guide to the ingredients in so-called 'mineral makeup'
Products and principles to make older skin look great
Make-up and fashion tips to make your eyes sparkle
Fine or thick hair, straight or frizzy, there's a hair-styling product for you
Find a beauty salon
Find a salon in your area: Salon Finder.
Editor's choice
A guide to choosing and using the right mascara
Where to buy your clothes with a good conscience
How to buy perfect pearls for your walk down the wedding aisle
Top Stories
A time of angel wing hair, paisley and the micro-mini
A new mascara with a vibrating applicator!
What's in and what's out for summer
Advertisement