The Beauty Biz Homepage
Featured articles
Articles on all aspects of beauty: beauty treatments, beauty care, beauty product reviews; related areas: health, fitness and fashion; and a salon directory of beauty salons in the UK.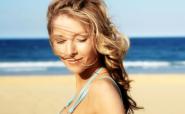 Look hot and sexy when it's cold and dark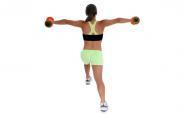 For better bums and thighs you must do the right exercises in the right way
featured articles continued
Advertisement
More featured articles
A cream that reduces sagging and improves suppleness
Dealing with haircut blunders
Use coffee for cellulite, tomato juice for your hair!
A quick survey of acne treatments
A new beauty trend to fight the signs of age
Find a beauty salon
Find a salon in your area: Salon Finder.
Editor's choice
Is it in the eye of the beholder?
An excellent intensive moisturizer and 100% natural
An introduction to a non-surgical cosmetic procedure for younger-looking skin
Top Stories
A mascara that claims to grow your lashes
Beauty and fashion horrors of past and present
Why you should avoid cosmetics overload
Advertisement