The Beauty Biz Homepage
Featured articles
Articles on all aspects of beauty: beauty treatments, beauty care, beauty product reviews; related areas: health, fitness and fashion; and a salon directory of beauty salons in the UK.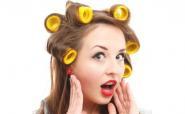 Your hair curling options from bobby pins to hair rollers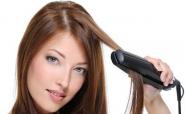 Flatten those waves for the look you want
featured articles continued
Advertisement
More featured articles
Melanoma: the deadliest form of skin cancer, but preventable
A review of the ones to avoid!
An era of poodle skirts, halter-tops and saddle shoes
Products and principles to make older skin look great
Beauty products that will give you film star glamour
Find a beauty salon
Find a salon in your area: Salon Finder.
Editor's choice
Get the Taylor Swift look in three simple steps
How to choose and apply the blush that's right for you
A review of a mascara for women who want the natural look
Top Stories
What you can do to turn the skin clock back
A mineral makeup FAQ - what makes these cosmetics so popular?
10 fashion essentials that every woman must have
Advertisement