The Beauty Biz Homepage
Featured articles
Articles on all aspects of beauty: beauty treatments, beauty care, beauty product reviews; related areas: health, fitness and fashion; and a salon directory of beauty salons in the UK.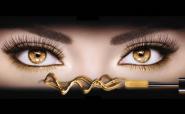 A new mascara with a vibrating applicator!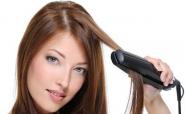 Flatten those waves for the look you want
featured articles continued
Advertisement
More featured articles
Your hair curling options from bobby pins to hair rollers
A new beauty trend to fight the signs of age
A guide to which products do what they say
Eyelash loss - how to stop it and how to heal the damage
Products and principles to make older skin look great
Find a beauty salon
Find a salon in your area: Salon Finder.
Editor's choice
A self-tanner that delivers a flawless tan
Some basic tips on how to improve the your health through good eating
Simple tips for avoiding those big beauty mistakes
Top Stories
An excellent intensive moisturizer and 100% natural
How breathing properly can make you feel better
find out which body slimmer is best for you
Advertisement