The Beauty Biz Homepage
Featured articles
Articles on all aspects of beauty: beauty treatments, beauty care, beauty product reviews; related areas: health, fitness and fashion; and a salon directory of beauty salons in the UK.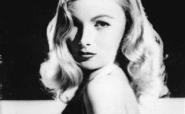 A time of glamor and blonde bombshells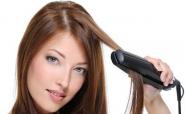 Flatten those waves for the look you want
featured articles continued
Advertisement
More featured articles
Products and principles to make older skin look great
The best ways to beat acne and achieve healthy looking skin
A new beauty trend to fight the signs of age
You already have the clothes you can't afford to buy!
The Reverse Diet swaps breakfast and dinner
Find a beauty salon
Find a salon in your area: Salon Finder.
Editor's choice
Get your cheeks glowing with Revlon's new gel blush
What your waist and your BMI tell you about your health
Why sleep matters, and how to get enough of it
Top Stories
A foundation that rolls back the years
A non-greasy moisturiser with a long-lasting perfume
Dealing with haircut blunders
Advertisement