The Beauty Biz Homepage
Featured articles
Articles on all aspects of beauty: beauty treatments, beauty care, beauty product reviews; related areas: health, fitness and fashion; and a salon directory of beauty salons in the UK.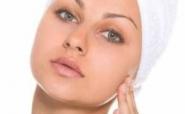 A quick survey of acne treatments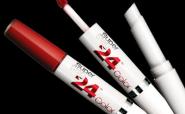 A long-wearing lipstick that doesn't dry out or crack
featured articles continued
Advertisement
More featured articles
A new beauty trend to fight the signs of age
What's in these products and what they can do for you
Products and principles to make older skin look great
Eating advice from the East
Make-up and fashion tips to make your eyes sparkle
Find a beauty salon
Find a salon in your area: Salon Finder.
Editor's choice
How to buy perfect pearls for your walk down the wedding aisle
From flare to skinny, we cover them all
A beautiful moisturiser that claims to reduce age spots
Top Stories
A cream that promises an instant facelift
What is facial primer and why do you need it?
Get your cheeks glowing with Revlon's new gel blush
Advertisement