The Beauty Biz Homepage
Featured articles
Articles on all aspects of beauty: beauty treatments, beauty care, beauty product reviews; related areas: health, fitness and fashion; and a salon directory of beauty salons in the UK.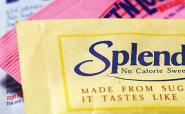 From saccharin to sucralose, what's the difference?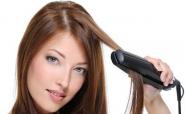 Flatten those waves for the look you want
featured articles continued
Advertisement
More featured articles
A history of beauty, looking at the clothing, cosmetics and styles of the Ancient Egyptians
The best cleansers and advice on how to use them
A quick survey of acne treatments
Your hair curling options from bobby pins to hair rollers
Comparison of different places to get a job as a beauty therapist
Find a beauty salon
Find a salon in your area: Salon Finder.
Editor's choice
How long can you safely use your beauty products - a guide
A fantastic product that works on any type of hair
How to choose the right hair styling product for you
Top Stories
A lightning tour of wigs through the ages
What your waist and your BMI tell you about your health
Great beauty goodie suggestions
Advertisement