The Beauty Biz Homepage
Featured articles
Articles on all aspects of beauty: beauty treatments, beauty care, beauty product reviews; related areas: health, fitness and fashion; and a salon directory of beauty salons in the UK.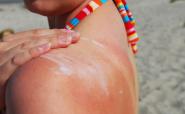 Melanoma: the deadliest form of skin cancer, but preventable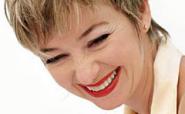 Products and principles to make older skin look great
featured articles continued
Advertisement
More featured articles
A fantastic product that works on any type of hair
Must-have accessories that will never go out of fashion
An era of poodle skirts, halter-tops and saddle shoes
Your hair curling options from bobby pins to hair rollers
Top tips for preventing and curing acne
Find a beauty salon
Find a salon in your area: Salon Finder.
Editor's choice
Facelifts are getting cheaper and quicker
A cleansing cream and make-up remover in one
From saccharin to sucralose, what's the difference?
Top Stories
Tips for judging your local beauty salon
The nine most common problems to avoid when trying to lose weight
Beat the sneezing without anti-histamines
Advertisement