Advertisement
Featured article
Skincare tips and tricks
How to choose the right skincare products whatever your skin type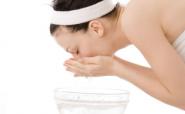 The older I get, the more conscientious I become regarding my skin care. I have been blessed with good skin; not perfect skin by any stretch of the imagination, but healthy skin free of any major blemish. However, as I age, I discover that it isn't as easy to take care of my skin as it once was. I know that problem isn't unique to me so I'd like to share some of what I have learned about skin care.
What skin type are you?
There are hundreds of wonderful cleansers, creams, scrubs, pastes, and liquids on the market today. The problem is that many of us don't know which ones are appropriate for our skin type. So let's begin at the beginning. To determine your skin type, wash your face and gently pat it dry. Do not moisturize or apply makeup or any other type of product for a period of three to five hours. It is important to let your skin "rest" for this period of time.
After a minimum of three hours have passed, press a tissue to your face at the forehead, nose, and cheek areas. If the tissue remains oil free and your skin doesn't appear flaky or feel tight, then your skin type is most likely normal. If the tissue is oil free but your skin feels tight or flaky, then chances are good that your skin type is dry. If oil comes off on the tissue on the cheek area, then your skin is oily. If oil comes off on the forehead and/or nose area, then you have what is known as combination skin or an oily T-zone.
article continued
Advertisement
No matter your skin type, you may also have sensitive skin. That is skin that reacts to facial products by becoming inflamed, red, blotchy, and/or itchy.
What skin care products do you need?
Once you have determined your skin type, it becomes easier to figure out which skin care products will work best for you. Of course much of this will be dependent upon the ultimate results you hope to achieve. Here are some of the most standard requirements.
Normal skin
To keep normal skin looking fresh and dewy, it is important to maintain its balance. This will require frequent hydration. Normal skin should be washed with a water-soluble cleanser at least two or three times a day. Be cautious and avoid soaps with lathering agents that tend to strip away the skin's moisture. Opt instead for something that is creamy in consistency like one of Dove's pure facial cleansers.
Whenever possible, choose a moisturizing lotion with an SPF protection of 15 or higher. Make sure to choose one that protects against both UVA and UVB rays. Olay's Total Effects Moisturizer will definitely fit the bill.
At night, exfoliate the skin to get rid of dead skin cells. Use a moisturizing cream rich in alpha-hydroxy acids or glycolic acid. These will help to maintain the skin's delicate balance while still getting rid of the dead outer layer of the epidermis.
Dry skin
For dry skin, be sure to choose products that will hydrate the skin and make it more supple and less flaky. Dry skin should only be washed once, at the end of the day using a gentle, milky cleanser, like Cetaphil. It is rich in moisture and the vitamins that the skin needs to keep itself looking fresh. Gently massage the cleanser into the skin and rinse with lukewarm water; never hot.
Moisturize dry skin with a very rich emollient cream. Apply it over skin that has been splashed with water and is still damp to the touch. This will help to set the moisture into the skin. Follow the moisturizer with a sunscreen of SPF 15 or higher.
Dry skin should not be exfoliated every night. Once or twice a week is more than sufficient. Always use a lotion containing retinol or alpha-hydroxy acids. Retinol helps to stimulate collagen production plumps up the skin while it also smoothes it out. Alpha-hydroxy acids exfoliate dead, scaly skin cells to make room for the fresh, new cells laying underneath. Roc makes a product that is perfect for dry skin exfoliation.
To remove excess oils from the skin, without stripping it dry, wash twice a day with a non-soap cleanser designed specifically for oily skin. Eucerin Pore Purifying Foaming Wash is a good cleanser for this purpose.
Once the skin is cleansed, determine if a moisturizer is needed. If the skin feels soft and supple to the touch, a moisturizer may not be needed. If it is slightly tight or dry, however, use an oil free lotion that won't clog the pores. For sun protection, choose a makeup with an SPF protection of 15 or higher or a non-clogging sunscreen.
At night apply a retinoid lotion that is enriched with vitamin A to exfoliate the skin. Apply moisturizer only if the skin feels tight or dry.
Combination skin
To address the needs of the T-Zone for combination skin, remove dirt and oil with a gentle, non-soap cleanser. Avoid lathers that will dry out the already parched areas of the skin.
In the morning and at night, apply a lightweight oil-free moisturizer like Aveeno's Positively Smooth. If the T-zone feels oily, skip the moisturizer in that area. Apply an oil-free sunscreen or use makeup with the appropriate SPF protection (15 or higher).
Exfoliate the skin every night with a cream containing alpha-hydroxy acids or retinols. It the skin becomes red or irritated after two or three exfoliations, then cut back to two or three times a week.
Sensitive skin
To prevent irritation of sensitive skin, whether it is normal, dry, oily, or combination, wash only with a gentle fragrance and dye free cleanser. Be sure to avoid ingredients like acids, botanicals and irritating preservatives like ethanol and propylene glycol. Avoid anything heavily scented or overtly colored in moisturizers. The fewer ingredients used on the face, the better.
Sensitive skin really must be always be protected against the sun. A lot of the newer sensitive skin makeup already contains SFP protection. If possible choose one of those to cut down on the number of products put onto the skin. If you must use a separate sunscreen, choose something extremely gentle in nature.
Exfoliating sensitive skin with anything that has fruit acids or physical granules is not advised. Those products are highly likely to irritate sensitive. Instead, look for a cream high in antioxidants like vitamin C that also hydrates and smoothes.
Get great results!
The first step to a youthful look is good skin. With the right skin care regimen, you have taken the first step in the right direction.
Related articles
Capsules that claim to provide firmer, lifted skin
A self-tanning gel that gives a great result - if you can wait long enough
Botox, collagen, peels and the rest - what are they, and how much do they cost
Top Stories
How toxins in the modern world are slowly poisoning us
A combination curling and flat iron that promises much
Flatten those waves for the look you want
Advertisement