Advertisement
Featured article
Beauty through the ages - what comes next?
A look at where current beauty trends may go in the 21st century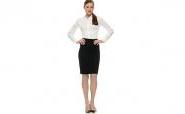 If beauty trends continue as expected, we should continue to experience a return to an era of romance; when men are men and women are women. That by no means insinuates that women will become more passive; strength of character and ambition will continue, but women will also become comfortable in their own femininity.
While the younger generation will continue to explore new trends and revel in their own rebellious nature, their parents will find their own niche. They will express their individual point of view no matter the trends of the day. It will be a world that allows for individualism, at least when it comes to dress and cosmetics.
Men's fashion will not change drastically. There will be tailored clothing for those who choose that style and plenty of comfortable casual wear for the man who is more laid back. Hairstyles will remain fairly short overall, but that doesn't mean that men won't choose to grow out their locks if they want to. Beards and mustaches won't gain much more notoriety but five o'clock shadow will continue to be cool when it comes to casual situations.
article continued
Advertisement
Women's fashion will be remain varied and colorful. There will be choices in both extremes and everywhere in between. One might call this the "leather and lace" generation. Women will feel free to express their feminine side with sumptuous laces, beautiful silks, satins and velvets for nights on the town. However, they will feel equally comfortable in menswear-inspired suits and separates that are perfect for the boardroom. Denim will continue to have a strong influence in casual wear, while sweaters and cardigans will grow in popularity.
Clothing styles will be varied as well. There will be trendy nods to eras past and fashion forward trends aimed at ringing in the future. But a lot of focus will remain on comfort and usability. In an uncertain economy, women will look for ways of extending their wardrobes with classic pieces that can be mixed and matched. The little black dress will find its way into every woman's wardrobe and the style will be simple enough to be worn during the day while allowing it to be dressed up when the occasion calls for it.
Well-cut trousers will be carefully chosen so it can matched with a blazer for work or paired with glitzy top for party wear. Trench coats will continue to be one of the "must have" pieces. However, the cut, style and length of the trench may vary greatly from woman to woman.
The crisp white shirt will always be called for, although its length and cut may alter slightly from year to year. It is the perfect item to pair with a pencil skirt, which is beginning to experience new popularity, which should continue for quite some time. The white shirt also works well with jeans and trousers, making it one of the most versatile pieces of all time.
T-shirts in various colors and styles will remain a key component of any wardrobe, as will tank tops, cardigans, and sweaters. Blazers, especially those in leather, will be chosen carefully so that they can be worn with every item in a woman's closet. Women in the new century will be busier than ever, with less time to spend on shopping for fashion or pairing clothing together. Many will once again turn to personal shoppers who will put the looks together for them based on getting as much wear out of every piece as possible.
Accessories will continue to be the most important part of a woman's wardrobe. Scarves will come and go but they will always have some connection to 21st Century fashion. Jewelry trends will ebb and flow, although less attention will be spent on expensive authentic gems and metals of gold and silver. Instead, savvy women will search out the wonderful gem imposters so easily found in today's marketplace. Gold plating will replace the too expensive gold, and stainless steel will replace sterling as the metal of the new millennium.
Hairstyles will be short, long, and medium, geared more toward a woman's lifestyle than the current trends espoused by the media. Straight, curly, or wavy, the look will not apologize for femininity. Instead women will embrace it with both hands. With new styling tools making it easier to care for hair of any length and with hairpieces and extensions to change up the look, hair in the 21st Century will always look amazing. No more casual "rooster" tails that say, "I don't care how I look."
Cosmetics will follow fashion trends somewhat in that women will turn toward makeup and skin care that will make them look more naturally beautiful. That's not to say that the drama of the smoky eye or the red lip is gone - it will simply be saved for a special occasion as opposed to everyday wear. Cosmetic manufacturers will continue to respond to the need for safer, "greener" cosmetics, harking back to a time when women used natural plants, flowers, and gems to obtain color rather than dangerous chemicals and preservatives.
Let's check back in ten years and see how much of this has panned out!
Related Articles:
Related articles
A review of a mascara for women who want the natural look
Great beauty goodie suggestions
A great product to give your hair body and curl
Top Stories
An era of poodle skirts, halter-tops and saddle shoes
Big hair from Dynasty to Madonna
Some popular diet plans compared
Advertisement