Advertisement
Featured article
Beauty through the ages - the new millenium
Choice is everywhere, from hairstyles to fragrances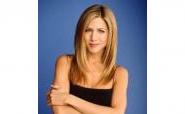 This is the last of my "Beauty Through The Ages" series and perhaps one of my favorites. Slowly, but surely, the idea of what is and is not considered to be beautiful is beginning to change. Gone are the days where everyone had to fit into a tight little mold in order to be accepted - the new millennium has offered women different options for expressing their beauty. While the "anything goes" mentality may not be popular with some, it is opening doors for today's young women to express themselves, and that is always beautiful!
Hairstyles today are eclectic. You can opt to go for a super short pixie cut; keep a classic bob; or lengthen locks with hair extensions. Wigs and hairpieces have found their way back into a woman's wardrobe so that she can always dress to suit her mood; natural hair now ranges from the tight corkscrew curls of the 80's to the sleek, straight styles of the 60's. How a woman wears her hair is no longer the key, it is the health of the hair that is important today. With hundreds of excellent shampoos, conditioners, and styling products on the market, there is something that will serve each individual need.
While we are temporarily seeing resurgence in the bleached blonde look, one can be certain that it compulsory for every woman go blonde. Brunette locks have finally gained the respect they always deserved, which means many women feel safe in keeping their natural hair color. However, don't dismiss redheads either - we are not yet a dying breed! The point is that women have choices today like never before, they can experiment with style, texture, and color in ways that past generations could not conceive. That affords a freedom that nearly every woman relishes.
article continued
Advertisement
Cosmetic options in the new millennium are varied as well. There are many natural options available for those women who don't want to put a lot of chemicals, preservatives, and additives on their skin. From natural mineral makeup to serums infused into foundation, there is no doubt that the perfect "fit" can now be found. It is also notable that women no longer have to wear their make-up a certain way. Those who prefer a natural look are free to keep it. Those who want to go dark and Goth can feel comfortable as well. Today's makeup provides color palettes that allow women to play with different shades and tones to achieve just the right look for any given situation.
Fragrance in the new millennium is lighter, brighter, and quieter. Today's woman prefers her scent to shine from within rather than an attempt to cover up who she really is. She also doesn't want to offend with heavy odors that give her co-workers a headache. Everything is going back to nature in a soft, gentle and pleasing way.
Today's fashion moves easily from hippie chic to preppy and everything in between. Certain fabrics like denim, leather, and suede are here to stay for a reason - they are classics and can be easily mixed and matched with almost anything. Femininity has finally made reappearance with beautiful fabrics in lace, jacquard prints, cute polka dots, soft silks and more. The crisp white shirt has become a mainstay in almost every woman's wardrobe, and she may just throw in a few in other colors as well. Because women no longer feel the need to dress like a man to compete in today's world, dresses have become popular once again. Whether her look is man tailored or Victorian, today's woman can find something that suits her taste and allows her to express herself from the inside out.
Shoe options are beginning to change as well. During the 70's through much of the 90's the high heel was virtually non-existent except for dress. However, women today can wear their stilettos anytime they choose. They can also opt for strappy sandals, peep-toe pumps, trendy wedges, ballerina flats or anything else their hearts desire.
With a tightening economy putting the kibosh on luxury purchases, fashion jewelry is experiencing new popularity. Whether it be beads, pearls, woods, enameling, or straight metals, the design choices available are both interesting and fun. Women are free to be minimalist or to express themselves with inexpensive options that accent their wardrobes perfectly.
The elegance of pearls has once again brought them to the forefront. This time they may be real or manmade and they come in rich colors and different shapes. Gold and platinum overlays are replacing the real thing as many people scale back on their spending. However, the look is nonetheless intriguing and delightful. Lab-created and simulated gems' popularity is also growing because they allow a woman to look good without spending a fortune. Natural shells and woods, along with plastic Lucite creations, are equally popular. Large medallions in circles, hearts, and crosses accent geometric chains in simulated gold, silver, copper, and bronze. Choose a style of dress and there will be jewelry to support it.
More accessories like belts, handbags, and scarves are finding their way into women's closets. Accessories afford women who can't afford a new wardrobe, a way of updating and changing what she already has on hand. They can just the right pop of color, needed texture, or unusual tone.
Beauty for the new millennium is fresh, exciting, and fun for women of all ages. Finally, there are no strict rules; only wonderful possibilities!
Related Articles:
Related articles
What to teach her and when
A cream that promises an instant facelift
A lip plumper that works without drying out or burning your lips
Top Stories
How extra vitamins can make for beautiful skin and hair
Explained: the similarities and differences between body glows and self-tanners
How to choose the jeans that look right for your body type
Advertisement