Advertisement
Featured article
Beauty through the ages - the sophistication and minimalism of the 80s
Big hair from Dynasty to Madonna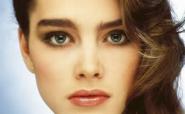 The 80's were a contrast in styles. It began with what passed for sophistication in one of the most popular television shows of the era - Dynasty. However, by the time the decade ended, the minimalist movement had begun to bloom and would continue into the early part of the 90's.
As the decade turned, women wanted the va-va-voom sexiness of Alexis Carrington, as played by actress Joan Collins, or the cool edgy vibe of Madonna. Hair was big, bigger, and biggest. It was often over-styled and held firmly in place by cans of aerosol hairspray. Make-up was heavily painted on. Bright red lipstick was a must-have in every woman's wardrobe and blue eye shadow once again became popular. Beauty icons of the day included models Cindy Crawford and Lauren Hutton.
Like hair and makeup, fashions in the early 80's were over the top. Who will ever forget those football shoulder pads that women willingly wore? Many considered the look important to stressing the power of women in the workforce. Others bought into the theory that bigger shoulder pads meant smaller looking hips. Fashion colors were bright and bold or stark black and white. Suits were highly popular for the workplace and even everyday clothing tended to match. Parachute pants in bright neon colors were seen everywhere.
article continued
Advertisement
Accessories were plentiful. Women layered multiple chains and pendants together, chose big hoop earrings, and lots of bangles or heavily charmed bracelets. "The more the better" seemed to be the cry of the day and gold was definitely the metal to own.
However, by the end of the 80's, beauty began taking a backseat. People were tired of the busy lifestyle and were looking for ways to streamline their lives. Some of the first things to go were elaborate hairstyles and trendy clothing. That is not to say that women ceased wearing makeup or buying clothes - they just took less time in the decision-making process and chose only a few key elements to express their own unique style.
By the mid 80's, hairstyles had become more relaxed - many women went out looking like they had just rolled out of bed. Hair was permed to obtain curl. Think about the styles of Molly Ringwald or Kim Bassinger, two of the popular stars of that decade. The ultimate goal was to develop a hairstyle that could be washed and allowed to dry without benefit of a comb, brush, or hairdryer. Big hair was still in and women wanted volume and lots of it, but they also wanted as little upkeep as possible.
Fashion became of blend of the old 80's style and an emerging "come as you are" trend. Simple, unconstructed dresses made a short comeback, complete with lovely shawls for accent. At the other end of the spectrum, overalls made a dramatic debut. All forms of denim became popular and were no longer reserved just for casual fare. Spandex hit the market hard and was used liberally in popular biker shorts, sometimes being worn under mini skirts. Punk dress was born in this era and even Goth can trace its roots there. Less emphasis was put on fashion and more was put on expressing ones individuality.
Makeup started to change to a more natural look; women still wore cosmetics, and plenty of them, but they learned how to apply them to look like they weren't wearing makeup at all. Colors slowly became a bit more muted and swung to more nature-inspired tones, with the exception of blue eyeliner. Red lipstick was replaced by all shades of pink and often matched perfectly with blush. Brooke Shields made heavy eyebrows popular and women stopped plucking all over the world.
Perhaps the biggest change made in the late 80's and early 90's was in the area of jewelry and accessories. Some women abandoned jewelry altogether. Others wore only the necessities; perhaps pierced earrings - mismatched at times - and a watch. Necklaces and pendants were smaller and bracelets were nearly abandoned altogether. While other jewelry seemed to disappear, a new trend made its way to the forefront as piercing became accented with gold hoops and studs.
Instead of jewelry, flowers and scarves were chosen. Flowers were pinned on clothing and adorned hats or hair as for a more "earthy" look. Scarves were used to accent suits and as an everyday clothing accessory. Soft, jelly style shoes and bracelets were chosen for comfort as well as fashion, and girls sported the cut out gloves made popular by Madonna.
As the 80's decade came to a close, one thing was for certain - less had become more. This was a trend that would punctuate the 90's and even continue into the new century.
Related Articles:
Related articles
A moisturizer that smells divine
A guide to choosing and using the right mascara
Get extra value from your makeup with these tips
Top Stories
Are you a spring, summer, fall or winter woman?
How toxins in the modern world are slowly poisoning us
Steal the secrets of looking like a Hollywood star
Advertisement