Advertisement
Featured article
How to choose a home hair color
Pick the product to look great and avoid hair damage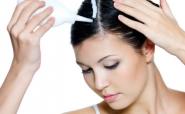 Today women color their hair like they put on makeup. Doing so is no longer restricted to those wishing to hide their gray or change Mother Nature's endowment; instead it is about expressing a mood, setting a tone and developing more self confidence in the way you look. There's nothing wrong with any of that – as long as you know what you are doing.
True, home hair coloring is easier than ever before. New formulas, like the latest color foam, make it almost goof proof if you carefully follow the instructions. Sadly, some women don't pay enough attention to the "type" of hair color they choose or how they use it, and the end result can be as bad as premature balding or severely damaged hair. This article will run you through the various things to look out for to avoid these dreaded outcomes!
Why are you are coloring your hair?
The first step in the process is deciding what you want to achieve with hair color. Do you want to cover gray? Do you want to lighten, brighten or darken your natural color? Do you want to add highlights? Are you looking for more depth of color or more shine? Answering these questions is the first step in helping you determine which hair color product is right for you.
article continued
Advertisement
What type of dye?
Once you understand what you want to achieve with color, you can choose the type of product you need to use:
Permanent hair color generally uses both ammonia and peroxide. It opens the cuticle, strips existing color away and then deposits new color, permanently changing the hair's pigment color. The new shades remains in place until the hair grows out or the color is changed again. This type of color is used to make more drastic hair color changes.
Semi-permanent hair color may or may not contain ammonia or peroxide. It penetrates the cuticle and outer layers of the hair shaft with a new color. The change is effective for between 6 to 10 weeks, less if hair is shampooed every day.
Demi-permanent hair color may or may not contain ammonia or peroxide. It deposits color on the outer cuticle and may penetrate into the hair's cortex. This type of color lasts about 12 to 20 shampoos.
Temporary hair color usually doesn't contain ammonia or peroxide. It coats the outside of the hair shaft but does not penetrate into the cuticle. This type of color does not lighten the hair - it is used to deepen or brighten color and washes out in just a few shampoos.
Highlight color lifts color from select strands of hair and deposits a new lighter coordinating color. Because it lifts color, it contains both ammonia and peroxide. Highlights last until the natural color grows back out.
Lowlight color also involves select hair strands, but this time they are made darker than the natural hair color. This type of color may or may not involve ammonia or peroxide. Lowlights also usually last until the natural color grows out.
Color range
Once you know the type of product you need, it is important to know the color range you hope to achieve. Going a shade or two lighter or darker is relatively easy, whereas making drastic changes from black to blonde or vice versa is exceedingly difficult, and should only be done by professionals who know how to protect the hair during the process.
Redheads need to be careful when it comes to lightening or highlighting hair. If the process isn't taken far enough, hair can come out orange. If the wrong colors are chosen, it can take on a green tint. If lightening or darkening is taken too far, it can severely damage the hair.
Match hair color to skin tone
Next, it is important to match your hair color with your skin tone for the most natural looking results. Choosing a hair color tone that is in opposition to the skin tone is, of course, possible. However, the results will look artificial and probably won't leave you feeling happy about the choice you made.  Those with warmer skin tones that are yellow or golden underneath will look better in honey blondes, golden browns or copper reds. Those with cooler tones that are pink or blue underneath should consider ash blondes, rich browns, burgundy reds and blue blacks.
Pick your product
Finally, it is time to choose an at home color. Picking a brand can be confusing if you don't know what you are looking for, so a good place to start is one that contains as little ammonia and/or peroxide as possible. Those ingredients can spell major trouble for hair, especially if it is already fragile to begin with.
Be sure to only use the color the way it is meant to be used. Don't try to highlight with semi-permanent color or use a highlighter to go blonde. The results won't be effective and you could really hurt your hair in the process. Following brand instructions is crucial to achieving the end results you desire.
Brand guide and recommendations
When it comes to hair color brands, here is a guide to help you choose the best one for the results you want to achieve:
When it comes to hair color that combines gloss with shine, Clairol is always a safe bet. Of all the Clairol products, their Nice 'N Easy Perfect 10 Color has become the leader of the pack. It comes in a wide variety of shades from light blondes to rich blacks. The color is easy to accomplish and it is actually pretty gentle on the hair.
If you want to change your hair color and add highlights at the same time, L'Oreal's Colour Experte is the one to choose. It comes in colors from light to dark brown and a few shades of blonde and red. Since the lightener is formulated to go with the color in question, it eliminates many of the mistakes you can make trying to figure it out on your own. L'Oreal is known for quality products, so it's a safe bet your hair is in good hands.
Color Silk by Revlon is an underrated color that delivers good results at a very inexpensive price. Their best color to date is their root touch up product. Root Perfect Color works easily and quickly - in no more than 10 minutes - covers roots and other unexpected imperfections. It comes in colors that will blend with natural shades of blonde, brunette and red.
For more natural hair color, try Natural Expressions. It is made from henna, which is completely safe for both hair and scalp. When it comes to vibrant reds this product has you covered, but it also includes beautiful shades of blacks and browns.
For the best in permanent color turn to Garnier Nutrisse. I can vouch for the staying power of this brand. The color goes on evenly and lasts longer than many other hair colors brands on the market today. It also moisturizes and nourishes the hair while it colors, helping to decrease any chances of long-lasting damage. Pick a color, any color, and Garnier has you covered.
To refresh your natural color with a temporary boost, Natural Instincts Vibrant by Clairol is good option. It also offers complete (100%) coverage of gray and a boost of vibrancy and shine.
For natural looking highlights and lowlights that are built right into the color, Clairol's Nice 'N Easy blends three tones of the same color to give hair the multi-dimensional look it needs to appear natural. Best of all, Nice 'N Easy comes in a wide variety of colors that will suit just about anyone's needs.
For brighter, bigger and better highlights that pack a punch, try Revlon's Frost & Glow. This one takes a little more time and effort since it involves a perforated skull cap and needle. You have to pull strands of hair through the cap for highlighting, but there is no arguing with the results. They are almost as good as those you get from a salon. Color options range from platinum to rich golden blonde and beyond.
Doing your own color at home doesn't have to be difficult but it does require some preparation and thought. Protect your crowning glory by giving the process its due time and diligence and you will be happy with the end result.
Related Articles:
About the Author
Charlie has over 25 years business experience in various fields, having worked in food service management, floral design, business development and management, marketing, and training. She has authored several business handbooks, developed, edited, and produced content for multiple newsletters, and writes poetry.
Charlotte's homepage: Charlie's bio
Related articles
A great product to give your hair body and curl
Lipstick, hair, clothes - the errors to avoid
Choose the hairstyle that matches your face
Top Stories
The different facial beauty treatments you can find in a salon
A self-tanner that delivers a flawless tan
A look at tattooing throughout the ages
Advertisement