Advertisement
Featured article
Review: Jergens Naturals Extra Softening Body Moisturiser
An effective moisturiser that's value for money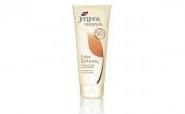 Jergens' bodycare range is the best-selling bodycare range in the US, and their new Naturals body moisturiser range is just launching in the UK. As the name suggests, they promise to use only natural ingredients, locally made to minimise carbon miles, and not to test on animals.
I tested the Jergens Naturals Extra Softening Body Moisturiser with Shea Butter from this range. How did it measure up?
Firstly, it comes beautifully presented in a crushed paper box with inlaid rose petals, the bottle nestling in fuscia shredded crepe paper. The actual product container is attractive in natural beige/browns, eyecatching and tasteful - it would look nice on your product shelf.
article continued
Advertisement
I used it for several days, and did notice softer skin immediately, and a number of friends also said they loved the feel of the product and their skin following use. It certainly does instantly improve both the feel and the look of dry skin. However, the product is quite oily and could be quite greasy if too much is applied or if skin is not particularly dry to begin with.
The moisturiser has a scent which I personally found quite strong but was generally regarded by the other testers as being pleasant and increasing the likeability of the product.
A little bit of Extra Softening Body Moisturiser goes a long way, and at £4.88 I found the price very reasonable and competitive.
Verdict
I liked this product very much. It does what it says it should, it is friendly to the environment and to our skins, it is attractive and set at a good price.
About the Author
Michelle Birch has been a qualified general nurse for the last 10 years and has applies those skills to making people feel cared for, beautiful and appreciated. Michelle Birch Beauty offers a friendly, relaxed and professional environment using products of the highest quality. Treatments range from spray tans, facials and waxing to aromatherapy, reflexology, Indian head massage and hot stone massage, and wonderful pamper treatments including her beautiful chocolate indulgence range. Michelle Birch Beauty also offers botox and dermal fillers with local GP Dr. Fayyaz Shariff.
Michelle's homepage: Michelle Birch Beauty
Advertisement