Advertisement
Featured article
Moisturizers – what are they made of?
The ingredients of moisturizers and what they do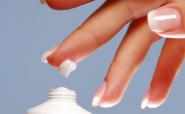 Moisturizers are a key component of your skin care regimen. They serve to hydrate the skin cells and keep the moisture of the skin well balanced. There are a variety of moisturizers available in the market that cater to different skin types; while there are rich creamy moisturizers for dry skin, there are also lightweight oil-free ones available for women who have oily skin. Here are some common ingredients that go in the making of moisturizers.
Water
This is the prime ingredient of all moisturizers. Moisturizers are generally an oil-in-water solution. When you apply moisturizers, some of the water evaporates while some gets absorbed into the skin. The outermost layer of the skin, the stratum corneum soaks water efficiently; however, it is not able to bind it very well. That's why it needs an oily substance that helps lock in the water within the skin, and this is how moisturizers work. The water contents get absorbed within the skin and the oil content helps keep it there.
Occlusives
Occlusives are the substances that block the evaporation of water. Petrolatum and other such oily ingredients are common occlusives used in moisturizers. In fact, petrolatum is a primary ingredient in many moisturizers, often listed as the third or fourth ingredient of the formulation. Some of the other common occlusives are cetyl alcohol, lanolin, lecithin, mineral oil, paraffin, and stearic acid. Popular silicones that act as occlusives are dimethicone and cyclomethicone. Oil-free moisturizers that are free of all mineral and vegetable oils contain dimethicone as an occlusive agent.
article continued
Advertisement
Humectants
Humectants are generally water attracting ingredients. They attract water into the skin surface from two directions – from the outside atmosphere as well as the deeper layers of the skin. In case of low humidity levels, when the atmosphere contains very low levels of water, humectants suck in water from within the skin, making the skin even drier. Because of this, humectants are always used in combination with the occlusives that help trap in the moisture drawn in to the stratum corneum.
Emollients
This is the ingredient responsible for making the skin smooth and supple. Often occlusives like dimethicone and certain humectants act as occlusives. In fact, an excellent emollient is isopropyl alcohol!
Vitamins
A popular form of Vitamin A is topical retinoic acid. It diminishes the appearance of fine lines and wrinkles and accelerating collagen production, and in fact retinoids are extensively used is anti aging skin care formalizations. Retinyl palmitate is a common form of vitamin A that is used in moisturizers. It is a highly stable molecule that is less active than retinoic acid. Moisturizers can also contain Vitamin C in the form of ascorbic acid and Vitamin E as tocopherol acetate. They have excellent antioxidant properties and provide immense benefits for the skin, particularly in higher concentrations.
Menthol
Many moisturizers that help to relieve skin itchiness contain menthol. Menthol provides a cooling sensation to the skin and helps to reduce the itchiness of the skin.
Lactic Acid
Lactic acid is a powerful alpha hydroxy acid that is especially useful against dry skin, acne and wrinkles. Lactic acid removes the dead skin covering the skin pores and help sebum flow more freely. This helps minimize breakouts and treats acne
Product Suggestions
Kinerase LotionIt is a great anti-aging and moisturizing lotion that improves the appearance of fine lines and wrinkles and increases the skin's capacity to retain moisture. It contains Kinetin, a plant based agent that helps the skin retain moisture.
Obagi Professional C Serum 15 PercentIt is moisturizing serum that contains 10 per cent Vitamin C as a vital ingredient in. It neutralizes the effect of free radicals and prevents them from damaging the skin. Moreover, it stimulates the production of collagen within the skin and provides it superior protection.
iS Clinical Active SerumIt is a amazing moisturizing serum that helps prevent premature aging and repairs damaged skin by scraping off dead skin cells and boosting collagen production within. The serum contains 8% glycolic, 2% salicylic, 2% lactic and 0.5% kojic acids that makes the skin smooth and toned. It also prevents the various signs of acne like pimples, blackheads and whiteheads.
About the Author
Dr. Marilynn Syrett graduated from Western University of Health Sciences, College of Osteopathic Medicine Of The Pacific, in 1998 and has since nurtured an ardent interest in skin care products. She has reviewed many skin care products from Obagi and iS Clinical line.
Related articles
A guide to choosing and using the right mascara
Help your skin recover from exposure to sun and sea
How new complexion analysis technology can prevent skin ageing
Top Stories
Simple steps to give yourself a beautiful manicure
What issues arise when giving reflexology to children or teenagers?
Heal birth wounds and beat post-natal stress and insomnia with essential oils
Advertisement