Advertisement
Featured article
Skin care - a new complexion analysis system
How new complexion analysis technology can prevent skin ageing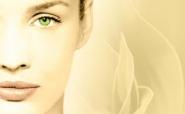 One of the problems with skincare is that it is often too late to repair the damage done when it appears on our face or body. Or at the very least, the cost is greater, the road to recovery longer, and more invasive or stronger repair methods are needed.
Fortunately, scientists have developed an imaging system that analyses skin and predicts how it will age. It's called Visia Complexion Analysis, and not only can it predict how our skin will age, but the rate at which it will. It provides a snapshot of what damage has already occurred, and can thus provide a realistic assessment of our skin. The system looks at the major issues in skin aging - brown spots; pores; the bacteria underneath the skin that causes acne, redness, and uneven skin tone; as well as wrinkles, and UV damage. It's a great way to quantify the effects of our environment and our current skin care regime.
Beauticians and store consultants are then able to really tailor a preventative program to address problems before they appear on our face. One advantage, aside from the obvious one of actually having products that will be highly targeted, is that money can be saved by not spending on products we think we need - but actually don't.
article continued
Advertisement
This technology highlights the importance of preventing skin problems before they occur. The subject of beauty foods and beauty supplements, and anti aging, is vast. But as a general rule, nutrition, and specifically antioxidants, play a vital role. For example, scientists have found that by drinking blackcurrent juice, the Japanese women participating in this study reduced the bags (discoloration) under their eyes. Their skin also sagged less. And it was the polyphenols, which are antioxidants, that were responsible for this improvement in the dark circles under their eyes.
Blood flow to the face improved, which would also be great if you suffer from a sallow or dull complexion. Added benefits to drinking blackcurrent juice are the boost it will give to your whole body. Blackcurrents are a great source of vitamin C, and have been shown to reduce eye strain.
So don't overlook the benefits of adding skin nourishing foods to your diet. They can have a more powerful effect over time than the topical skin creams we so often reach for when we want to slow down the effects of time on our faces!
References:
labtechnologist.com/news/ng.asp?id=59494
Australian Healthy Food, February 2006
About the Author
Rebecca has qualifications in shiatsu and computer programming, and has a lifelong interest in spiritual development and consciousness integration. See her site: http://www.vitaminstohealth.com
Related articles
A guide to the ingredients in so-called 'mineral makeup'
Eating advice from the East
The dangerous chemicals in beauty products and how to avoid them
Top Stories
Choice is everywhere, from hairstyles to fragrances
Options for better teeth
There's a lot you can do with your clothes without spending money
Advertisement