Advertisement
Featured article
Review: Antipodes Reincarnation Pure Facial Exfoliator
A gentle and organic granular exfoliator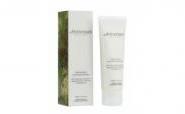 As a salon owner it is always interesting to try out new products, particularly in organic skin care, the fastest growing type of skin care in recent years.
The Reincarnation Pure Facial Exfoliator is part of a certified organic range from the innovative & eco friendly New Zealand based company 'Antipodes'. But before I give my review of this particular product, let's have a look at the different types of exfoliant available on the market.
The main function of exfoliants is to lift off surface debris and dead skin cells from the skin, leaving it fresher and clearer and more able to absorb moisturisers or other products. They should be used at least twice a week after cleansing the skin, and before toning and moisturising.
article continued
Advertisement
Exfoliants come in three main types and the method of application differs accordingly.
Granular Exfoliants
Normally creams or gels containing granules or beads, which, when massaged into the skin, slough off dead skin cells and debris from the skin's surface. These are applied to the skin & massaged for a few minutes and then rinsed off. The disadvantage with this type of exfoliant is that the granules can be quite harsh and can scratch the skin's surface. The advantage is that it is quick and easy to use.
Fruit Acid/AHA Exfoliants
Normally creams, gels or fluids containing mild fruit acids, which dissolve the surface debris and dead skin. This type of product is normally applied to the skin and left on for a few minutes before being rinsed off. Again the advantage with this type of product is that it is fairly easy to use. The disadvantage is that in my experience these products can be too strong for sensitive skins.
'Peel, Rub off' Exfoliants
The third type of exfoliant is normally applied to the skin in a layer (like a mask) and allowed to 'set' for a couple of minutes before being, literally rubbed off the skin. The action of rubbing the product off the skin gives a really thorough exfoliation. These types of products are my personal favourites to use, both in treatments in my salon and on my own skin. The advantage of this type of product is that you get a really thorough exfoliation. The disadvantage is that these products can be messy to use at home.
The Reincarnation Pure Facial Exfoliator falls into the first granular type of exfoliant, and so I was expecting it to be a little too harsh on my skin. However I was pleasantly surprised to find that it was quite gentle.
The packaging is quite plain and simple, a white, user-friendly tube. As well as the jojoba beads, which are gentle enough to not scratch the skin, the product contains avocado oil, apricot oil and essential oils of sandalwood and orange and also kaolin (which is a type of clay).
It is marketed as 'A beautifully effective, extremely gentle facial exfoliator. Avocado oil and jojoba beads marry to lift away lifeless skin, leaving a fresh complexion that feels reborn'.
This exfoliator is a white cream containing the beads. It spread easily over the face and neck and also was easy to remove with water. For non-sensitive skins I would recommend applying it onto dry skin to increase the exfoliant effect. Then rinse with tepid water & pat dry.
I was a bit disappointed with the mildness of the smell; as the product contains essential oils I thought it would have a stronger aroma. But my skin did appear brighter and cleaner and I could feel the nourishing effect of the different oils in the product.
I enjoyed using the Reincarnation Pure Facial Exfoliator, and found it gentle enough to use every couple of days. The jojoba beads don't scratch the skin's surface and the result is a fresh, clean complexion.
So overall, while it has only a mild aroma, and is certainly not the cheapest on the market, it delivers on its promises!
About the Author
Becca Teers is an Holistic & Beauty Therapist with over 12 years experience in the health & beauty field. She is the founder & owner of Therapy, a Beauty & Holistic Therapy Salon in East Dulwich, London.
Advertisement