Advertisement
Featured article
New trends in hair care products
Products and ingredients to avoid - and embrace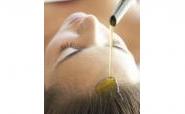 The hottest trend of today is a return to healthy hair that both looks and feels great. Today's savvy female is moving toward natural, organic products that are packed with vitamins and nutrients that improve hair quality. This is a reaction to the realisation that using too many chemicals can result in long-term hair loss, while perming and coloring over a long period of time can damage hair follicles permanently. Excessive sun or heat exposure also hurts hair, especially in conjunction with chemical treatments.
Today's smart woman is also learning to respect the hair she was given no matter if it is curly, straight, wavy or some combination. While she may seek a short-term change in hairstyle or texture, she will ultimately return to those products that maintain the health and vitality of her beautiful tresses.
Those in the know have already gotten the message that shampoos containing sulfates should be left on the store shelf. While sulfates make it easy for water to spread and encourage shampoo to lather, they also strip hair of its natural oil and remove much-needed moisture. Sulfates can also clog pores, making it difficult for hair follicles to produce healthy new hair.
article continued
Advertisement
So if sulfates are to be avoided, what is out there that can rescue our already-damaged hair? For those facing early hair loss, gingko biloba helps stimulate blood circulation that, in turn, aids hair growth. The Chinese have been aware of this for more than five centuries and the Western world is finally catching up.
Lavender is another accepted treatment for hair loss. It is especially helpful in treating alopecia areata, which is an autoimmune problem. Those affected often lose patches of hair, usually at the top or crown of the head. However, studies have shown that as many as 85% of people suffering from alopecia areata can be successfully treated with lavender. In some instances, it will even stimulate new hair growth.
Jojoba oil offers a variety of benefits to hair. It is an excellent moisturizer for both scalp and hair. It also ensures the flow of sebum in pores that have become plugged, stimulating new hair growth. Jojoba is also a great conditioner, keeping tresses from becoming overly dry or brittle.
Aragan oil, one of today's hottest new hair products, softens hair while nourishing the scalp to keep it from becoming dry, irritated or itchy. It also restores hair's natural luster and shine. The best thing about this type of oil is that it doesn't build up as it is easily absorbed.
Aloe vera is a natural treatment for seborrhea, which is a common bacterial scalp infection. The hair of those infected becomes thin and very fragile, resulting in partial or complete hair loss.
Avocado oil is packed with nutrients and amino acids that are important for healthy hair. These include vitamins A, B, D and E. Avocado oil also contains humectants that aid in fostering hydration retention. While amino acids help promote healthy hair growth, fatty acids add silky shine.
Olive oil has amazing moisturizing properties. It improves hair elasticity and prevents breakage. It also nourishes the hair, making it shine with natural vitality, while reducing frizz and fly-aways.
Hair is made up of keratin, a protein that can be destroyed with chemical and heat abuse. Returning keratin to the hair, therefore, helps to improve its overall quality. It is especially helpful in treating chemically treated or over colored hair.
Shea butter contains both moisturizing and healing properties. It is packed with vitamins and minerals and has anti-inflammatory ingredients that help to heal scalp problems. It is also great for the treatment of dandruff.
Armed with knowledge about what to use on the hair, it becomes easier to locate good hair care products like the following:
Wen conditioning cleansers come in a variety of types and scents. There is something for virtually every woman's hair care need. These cleansers take the place of multiple products, including shampoo, conditioner, detanglers and rinses. They cleanse without the use of sulfates or other harsh ingredients that can do more damage than good. They are guaranteed not to strip the hair of its natural oils or color. However, the price is steep at $25 and up.
L'Oreal Sulfate Free Shampoo also cleanses without the use of harmful sulfates. Luckily, it does it at a much lower price of around $6.
Moroccan Oil provides an aragan oil infusion that will improve the condition of both the hair and scalp for around $25.
Organix hair care products offer a wide variety of sulfate free shampoos, conditioners and hair treatments. There is something for everyone at an affordable price of $6 and up.
Ojon hair care products offer shampoos, conditioners and treatments made from the nuts of the Ojon tree deep in the tropical rainforest. Considered one of the purest and most precious oils in the world, Ojon oil is looked upon as a magical elixir for the hair. Products vary in price but range on the upper end at $20 and up.
Living Proof products provide volume and thickness by way of molecular science. The company's revolutionary approach to hair care has made it one of the fastest growing industries with a staunchly faithful following. Products begin at $20.
The hair care industry is changing in a positive way, so now is time to jump on board and enjoy the benefit of beautiful, natural, silky, shiny hair!
Related Articles:
Related articles
Why pay when home-made hair care is cheaper and better?
How to choose the right hair styling product for you
Get the right shade and product for the effect you want
Top Stories
Protect your skin against winter cold and stress
How long can you safely use your beauty products - a guide
How to choose the right skincare products whatever your skin type
Advertisement