Advertisement
Featured article
Summer hair - keep it looking good on the beach
Products and tips to product your hair in that summer sun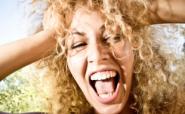 The hot summer sun is one of the worst things that can happen to hair. That is especially true for hair that is already damaged or that has been color treated. For that reason, the best summer hairstyle begins with healthy hair. There are several products on the market to help protect hair from the sun; which one is chosen will depend upon the condition of the hair as well as the summer situations one hopes to avoid.
Frederic Fekkai, one of the masters in hair care, has developed a system of products that are perfect for summer hair. Retailing for around $20, they can be found at Fekkai's hair salons, upscale department stores like Nordstrom's, and specialty beauty boutiques like Sephora. The first is called "Wash and Wear." The lightweight product is perfect for those who can wash their hair immediately after leaving the beach. It is equally good for those who just want to encourage natural soft waves or curls. Spray it on liberally to achieve a beachy look while also protecting hair from the chlorine of the pool, the salt of the sea, and the drastic heat of the summer sun. The other product is a light gel called "Zero Humidity." It can be sprayed onto dry or wet hair. It conditions while adding a shield that keeps hair from frizzing in the hot summer sun. All that is left behind from either product is soft, supple, sexy hair.
Ojon Hair Care also provides an excellent product they call a Restorative Hair Treatment. It retails for under $30 and can be found on QVC or purchased directly from Ojon. Formulated from oil from the Ojon tree, it is the same product that the Tawira Indians have used for over 500 years. This all-natural cream not only works to rejuvenate hair but it also works to improve the condition of the scalp at the same time. It hydrates the hair even while it is being exposed to the harshest summer rays. Application is simple. All that is needed is to add a quarter size amount to the hair and work it through to hair ends. Then pull it back, put it up, or shield it with a hat. This miraculous hair treatment may be the one product in the world that guarantees hair will be in better condition - softer, silkier, and shinier - after exposure to the sun.
article continued
Advertisement
Women who can't afford designer hair products can still protect their hair before they head to the beach. All they have to do is wash and rinse it and then work a quarter size amount of a favorite conditioner throughout. The sun's natural heat will activate the conditioner to improve the condition of the hair while enjoying the sun's rays.
A summer haircut is another way to achieve great summer hair. Short hair is in for 2009 and women all over the world are feeling the urge to go for a super short pixie cut or the new cross between a pixie and a bob, a la Katie Holmes. The best thing about these popular new styles is they are very basic "wash and wear". There is little that water can do to destroy the look. With the right tress protection, these short styles are perfect for summer time.
Long hair is also in and it can go straight, curly, or wavy. While the ponytail is always in style, it is now joined by an old style that is becoming popular all over again - the pigtail. Additionally, there are dozens of hair devices designed to keep long hair out of the way during summers on the beach or at the pool.
EZ Combs allow a woman to put hair up in a dozen or more different updos that are perfect for summers in the sun. Since the combs are made to lie flat against the head, they are comfortable even for those who want to lay out and get a tan. There are also lots of contraptions designed to hold the perfect ponytail up and out of the way. For women whose hair tends to wilt or fade in the summer sun, there are even clips and scrunchies that add extra hair into the equation for those evenings out after a day at the beach. Some of the best on the market today come from Toni Brattin and can be purchase on Home Shopping Network.
Ear to shoulder length hair can be pulled up too, either partway or all the way, into ponytails, pigtails, or anything else desired to make it look chic while achieving absolute comfort.
The most important thing to remember about summer hair is to condition it regularly. Hair that is exposed to chlorine or sea salt on a regular basis, needs to be washed, rinsed, and conditioned as quickly as possible after the day in the sun is complete. Use a hydrating, deep conditioner and let it set on the hair for the maximum amount of time.
Summer is a time to have fun and hair shouldn't get in the way of that. With a bit of planning ahead, it doesn't have to and you can end the summer with the same beautiful tresses you started with!
Related Articles:
Related articles
Why pay when home-made hair care is cheaper and better?
Changing your hair color? Which way should you go?
A great product to give your hair body and curl
Top Stories
What massage therapy can do for both body and mind
What colonic hydrotherapy is and what it can do for you
Seven things you should do to keep the weight off!
Advertisement