Advertisement
Featured article
Ethical shopping - fashion with a heart
Where to buy your clothes with a good conscience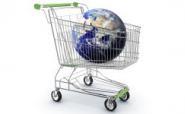 Whether shopping is an experience you relish and savour or an unavoidable necessity, we're spoilt for choice at all levels. In the UK, we are presented with the supermarket giants who wash and chop our vegetables for us and charge a premium, while also selling us their own cheap and basic ranges. There are the high street quality clothing stores sitting next to the pound shops, Primarks and the like.
But while we're grabbing our bargains and searching for ever-lower prices, it is so easy to not think about the little man, the end supplier, to not wonder how do they do it for so little? Primark has been criticized for using cheap labour, even child labour and, along with Tesco and Asda in 2007/8 was named as the 3 least ethical clothing retailers in Britain by No Sweat, an organisation that names companies and brands that do not treat their suppliers or workers fairly. In this conflict of credit crunching and throw-away culture, we want value for money and quantity over quality. But cheap is not always value, especially if someone at one end of the line is suffering for it.
What is Ethical Shopping?
Shopping ethically is not necessarily about striving to be organic. It can also mean buying from a supply chain where all workers in the chain are treated fairly; it can mean using natural materials; conforming to vegetarian or vegan philosophies; being charitable with money; transporting goods while emitting fewer carbon emissions. A Lot of Organics is a good starting point to search out what is on offer - my favourite page on the site is the list of clothing retailers. My favourites are:

article continued
Advertisement
I have only chosen some of my favourite sites but the list is by no means exhaustive. And don't be put off by the words 'ethical' and 'organic' and think they equate to expensive - if bargains are still what you're after, then almost all the online shops do have special offers and sales, usually at the same time as the high street retailers. Mind you, as the old quote has it: "A bargain is something you can't use at a price you can't resist."
Happy ethical shopping!
About the Author
Doreen has had a passion for massage since she was 15 years old. She still has that passion, and offers massage, specialist facials and other beauty treatments in her home-based salon in Surrey. With any energy left over she will devour all the beauty pages of all the magazines she can lay her hands on!
Doreen's homepage: Bellessence
Related articles
What's in these products and what they can do for you
Choice is everywhere, from hairstyles to fragrances
A guide to choosing the right perfume and wearing it correctly
Top Stories
Hide your body flaws and look great in clothes with a foundation garment
Get extra value from your makeup with these tips
The key points to consider when starting your own beauty business
Advertisement