Advertisement
Featured article
Different hair styling products and how they work
Fine or thick hair, straight or frizzy, there's a hair-styling product for you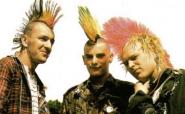 There are lots of different hairstyling products to choose from in today's retail market. However, it can be difficult deciding which one is right for you. Let's take a look at what a person needs to know about choosing a styling product and the various types that are readily available; in doing so, we just might uncover the product that will work best for you.
The first thing you must know when looking for a styling product is what type of hair you have. Is it fine or coarse? Is it thick or thin? Does it have texture and body or tend to lie flat and lifeless?
The next thing you must do is look at your hairstyle. Is it short or long? Is it curly, wavy or straight?
article continued
Advertisement
Finally, identify the style you want to achieve. Do you want volume or texture? Do you want to increase shine? Do you want to enhance your hair's color? All of these questions must be answered in order to help you identify the perfect styling product.
When it comes to fine hair, styling really begins with the shampoo and conditioner. Fine, limp hair cannot tolerate heavy products that will further weigh it down. Instead, always look for products that are weightless or light in nature. Many will be specifically labeled "for fine or limp hair", and an oil-free variety often works best. Pay attention while shampooing. Apply the cleanser to the roots of the hair and work outward to the ends. In conditioning, go the opposite direction. Apply the condition to the ends only. Applying it at the roots will simply weigh down the hair.
Mousse is a great styling option for fine hair. It comes in various lightweight formulations that can thicken or volumize. Because it is less likely to weigh it down, hair will automatically look like it has more bounce and volume. Best of all, mousse can be applied either wet or dry with equally good results. To complete the style perfectly, finish it with a volumizing hairspray.
Coarse or thick hair often feels rough or looks frizzy or wiry in nature. Look for hair products that contain moisturizing or hydrating properties as well as "anti-frizz" ingredients. Be sure to always shampoo hair thoroughly and use a rinse-out condition with long-lasting hydration properties.
When it comes to styling coarse or thick hair, balms, pastes, pomades and waxes often due the best job. They work beautifully to help tame out of control hair texture as well as provide a semblance of manageability. Most of them can also be applied while the hair is dry or wet. As a bonus, many of these types of styling products help block humidity to keep the hair from frizzing more when the weather or environmental conditions are less that stellar. Use a hairspray with anti-humidity properties to keep the style looking fresh all day. Short hair can be a blessing or a curse, depending on the haircut and the type of hair involved.
For medium short hair, texture is often important, which is why pomades, creams, waxes, and balms can come in handy. Use a root-lifting product to add volume and achieve a polished final look with a good finishing spray. Very short hair can be more difficult. It may take more time to style than long hair because it takes a lot of hair styling product to get it right; this is where freezing sprays and spiking glues can come in handy. They literally allow one to place the hair as desired and "glue" it into place.
Curly or wavy hair offers its own unique challenges. Like coarse hair, it can frizz easily or become wiry. The key here is to use styling products that help define the positive aspects of the hair while minimizing the negative. Always begin with a shampoo and conditioner made especially for curly/wavy hair; those that contain sebum or other natural fatty acids add the extra nourishment needed for African-American hair of this texture. Often a leave-in conditioner works better than one that you wash away. If the hair is also very thick, a good detangler can ensure the tresses easier to comb.
If you like your natural waves or curls, a scrunching cream, lotion or gel may prove to be the perfect styling product. For the wet look, apply the gel or lotion while the hair is wet and allow it to dry naturally without additional styling. If you want to work against Mother Nature, choose a straightening gel. Applied to hair while dry, it can help tame the most serious kinks and soften the overall look to give you a movie star finish.
Styling long hair depends a great deal on the type of hair involved. For example, straight hair often requires some additional body or volume. To achieve that, begin with a volumizing shampoo and conditioner. When it comes to styling products, generally a styling gel, lotion or mousse works best. Those styling products provide control without further weighing down the hair.
Chemically treated, colored, or excessively dry hair can also be a challenge. Choose shampoos that claim to "deposit" or "save" colored treated hair. These will help retain the color longer and keep the color as bright as possible instead of allowing it to fade. Hair that has a lot of split ends or breakage can often be saved with a good repair treatment that both strengthens and hydrates the damaged hair. In particular, look for shampoos, conditioners and styling products that contain keratin. Even an occasional hot-oil treatment could prove beneficial to dry, brittle locks.
No matter the type of hair, however, a couple of drops of silk shine serum or a glossing spray can add just the perfect finishing touch to virtually any hairstyle. These contain shine enhancers that also seal the hair cuticle to prevent static electricity and keep the hair shaft from easy breakage. This type of product is particularly beneficial for hair that has been chemically treated.
Here is a brief summary of the types of styling products typically used today:
Anti-Frizz products contain waxes and oils that are specifically designed to coat the hair shaft, allowing it to straighten out and lay flat rather than kink up like a loose wire.
Gel is considered one of the most versatile styling products. It can range from light to strong in hold and can be used on a variety of different types of hair from coarse to curly. Those with dry hair will want to avoid gels that contain alcohol since it can cause undue stress on the hair shaft. Spray on gel works best for light holding hairstyles. On the other hand, hand applied gel is perfect for overall distribution, for spot styling and to achieve a medium to strong hold.
Hairspray is designed to hold a finished hairstyle in place. It comes in a wide variety of different types of holds that range from light and flexible to extreme. Most hairsprays allow the hair to move but also bounce back into place, keeping the style intact for a long period of time. Most sprays contain some form of plastic polymer in liquid form.
Mousse, or foam, is the lightest form of styling product and, therefore, the most versatile. It gives light to medium hold, providing some definition, volume and thickness. Most individuals will want to steer clear of mousse that contains alcohol since it can dry out the hair and cause it stress.
Pastes are a lighter version of wax and are meant to give hair texture and flexibility as well as shine. The nice thing about pastes is that they can be often to reworked as the day wears on to give you multiple styling options from day to night.
Pomades tend to be thick and are usually more natural that pastes, glues, or waxes. They are great for achieving a classy slicked back chignon or an unusual sculpted style. It also often leaves behind a healthy-looking sheen that can't quite be imitated by other styling products. Be aware, though, that pomades can be difficult to wash out of the hair and may require multiple shampoos for that purpose.
Root lifts are relatively new styling products that are specifically designed to give support to the hair root. They can be sprayed in or applied by hand just at root level. Once dry, these lifts provide a based upon which any hairstyle can be built.
Shines and glosses are sometimes also marked as an "anti-frizz" serum. These are generally silicone-based and are specifically designed to reduce frizz and flyaway hair. Use them cautiously, since too much of a good thing could leave you with oily tresses.
Spiking glue is exactly what it sounds like. It glues strands of hair together to create those outrageous punk rock styles that are often popular among the young. But they dry hard and can damage the hair if used too often or for too long a time.
Wax is great for doing spot styling. It is usually applied to hair to add texture and separation. It can be used either at the roots or the ends but usually is not applied throughout the entire head of hair. The finish is still stiff and can cause hair breakage and long-term damage if used incorrectly.
Related Articles:
Related articles
Tips on how to lighten your hair for non-blondes
Your hair curling options from bobby pins to hair rollers
Flatten those waves for the look you want
Top Stories
How to find and stick to an exercise regime that works for you
Some common questions about hair care answered
The best cleansers and advice on how to use them
Advertisement