Advertisement
Featured article
Review: Cover Girl and Olay Simply Ageless Foundation
Two giants combine to produce a wonderful new foundation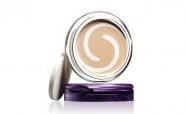 Cover Girl is a leader in cosmetics for one single reason: They give women what they want at a price they can afford to pay. It is an effective one/two punch that had ensured the company's standing in the world of beauty.
Cover Girl has, once again, listened to its customers to come with a foundation that glides smoothly over delicate, aging skin leaving nothing behind but a beautiful, glowing, flawless look. But that wasn't enough for this forward-thinking company. They also wanted to offer their consumers something more; a foundation that would hide fine lines and wrinkles so that women could always look their best.
They achieved that goal by partnering with skincare giant, Olay, combining Olay's highly popular Regenerist Serum with Cover Girl foundation. Then, to protect the skin even more, they added SPF 22 to keep away harmful UV rays from the sun. The result speaks for itself as women enjoy porcelain-like skin that glows with youth and vitality.
article continued
Advertisement
Cover Girl and Olay's Simply Ageless Foundation comes in multiple colors including ivory, class ivory, natural ivory, creamy natural, buff beige, classic beige, medium light, natural beige, warm beige, creamy beige, soft honey, classic tan, tawny, toasted almond, and soft sable.
This product is a winner. It goes on smooth, blends in perfectly, and leaves no trace of cakey residue behind. Clinical tests have also shown that, used regularly, the foundation actually helps to improve the skin's condition within 30 days.
Simply Ageless products can be purchased anywhere that Cover Girl is sold including department stores, drug stores, and beauty supplies. It can also be purchased online from a number of different sites. The price ranges between $12.95 and $14.95, depending upon where it is purchased.
I can't recommend this product more for women over the age of 50. I think almost everyone will be delighted with the results.
Advertisement