Advertisement
Featured article
Honey - the perfect natural beauty product
Find out how honey is great for your body, inside and out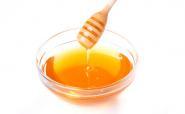 Nutritional value
Honey may well be one of nature's most perfect products. It has nutritional value, containing lots of vitamins and minerals including B6, calcium, copper, iron, manganese, magnesium, niacin, pantothenic acid, phosphorus, potassium, riboflavin, sodium, thiamin and zinc. It is packed with antioxidants and assists the human body in absorbing and retaining both calcium and magnesium, which can be helpful in building a strong immune system.
Honey as medicine
Many cultures have used honey for medicinal purposes. Some use it as a healing paste for dealing with the pain of arthritis. Some oriental cultures use honey in their tea to help reduce the amount of bad cholesterol. Some believe in its ability to soothe sore throats and treat common head colds, and others that it can help with upset stomachs, indigestion, and even gastroenteritis and diarrhoea. There is also evidence that honey has cleansing properties to keep the human body healthy and in tip-top working order all year round.
Honey for your hair
Honey will also have a positive impact on both hair and skin. It contains natural humectants to help attract moisture to the hair, making it a very valuable tool in treating dry and damaged hair. Adding honey in with any hair conditioner can increase the efficiency of the conditioning product, allowing it to better penetrate into the hair shaft to both moisturize and soften it.
article continued
Advertisement
To improve the elasticity of the hair, mix honey together with buttermilk for a luxurious rinse that leaves hair feeling soft and looking beautiful. Another hair treatment involves honey mixed with olive oil; used in that way, it adds incredible shine to tresses and makes the hair much easier to manage. A mixture of honey and lemon juice can also be used to naturally lighten hair over a period of time without damaging the hair.
Honey for your skin
Honey is equally good for the skin. It wasn't uncommon in ancient cultures for it to be used in bathing, Cleopatra often mixed honey in with her milk baths to keep her skin soft, supple, and beautiful. She also used honey on her face for its natural moisturizing qualities, sometimes mixing it with nuts in order to produce a natural facial scrub to remove dead skin. Mixed with certain fruits, honey is also a great toner, leaving skin glowing and looking its healthy best. Mixed with cornstarch, it works as an astringent to get rid of pimples and subsequent minor infections.
Anti-microbial
Because honey has anti-microbial properties, it can be used to treat sunburn, rashes, and other minor skin irritations. It not only helps to heal the irritations, it also soothes skin while fighting against the signs of aging, all the while leaving skin with a beautiful, healthy glow. Honey is even good for treating cuts and skin punctures, aiding in tissue regeneration and reducing scarring. Because it inhibits the growth of bacteria as well as fungus, honey makes a great product to use for athlete's foot as well.
These anti-microbial qualities also make it useful in dental care. When mixed with cinnamon, honey helps to combat bad breath and is even used to help treat minor tooth pain. On its own, honey combats the growth of plaque, naturally reducing acid production and killing other forms of bacteria that can inhabit the mouth.
The perfect natural beauty product
Universities and science labs continue to explore honey's ability to ward off or cure hundreds of different ailments, so in the future we may have even more uses for this fantastic natural substance, a near perfect beauty product for the human body both inside and out.
Related articles
Look great over the holiday despite all the temptations
Get the Taylor Swift look in three simple steps
The best cleansers and advice on how to use them
Top Stories
Start on the road to weight loss with these simple tips
A guide to choosing the right perfume and wearing it correctly
A foundation that rolls back the years
Advertisement