The Beauty Biz Homepage
Featured articles
Articles on all aspects of beauty: beauty treatments, beauty care, beauty product reviews; related areas: health, fitness and fashion; and a salon directory of beauty salons in the UK.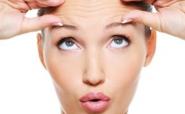 A new beauty trend to fight the signs of age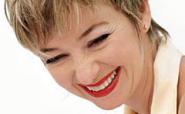 Products and principles to make older skin look great
featured articles continued
Advertisement
More featured articles
A survey of different lip product types and advice on how to apply them
A guide to weight loss options in a capsule
Your hair curling options from bobby pins to hair rollers
A review of the fantastic new lip plumper
Flatten those waves for the look you want
Find a beauty salon
Find a salon in your area: Salon Finder.
Editor's choice
Some nutritional ideas to beat the seasonal sneezing
Your forties are a critical time for your skin
Home video camera beauty tips galore!
Top Stories
Top tips for preventing and curing acne
A guide to the ingredients in so-called 'mineral makeup'
An era of poodle skirts, halter-tops and saddle shoes
Advertisement