The Beauty Biz Homepage
Featured articles
Articles on all aspects of beauty: beauty treatments, beauty care, beauty product reviews; related areas: health, fitness and fashion; and a salon directory of beauty salons in the UK.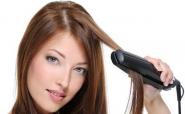 Flatten those waves for the look you want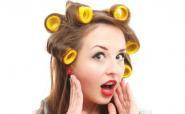 Your hair curling options from bobby pins to hair rollers
featured articles continued
Advertisement
More featured articles
Products and principles to make older skin look great
A historical period when real women were idolized
A new beauty trend to fight the signs of age
A lip plumper that works without drying out or burning your lips
Facelifts are getting cheaper and quicker
Find a beauty salon
Find a salon in your area: Salon Finder.
Editor's choice
From denim shorts to crop pants, gauchos and full-length
From flare to skinny, we cover them all
Get both body and shine from this great new hairspray
Top Stories
A mineral makeup FAQ - what makes these cosmetics so popular?
Why you should avoid cosmetics overload
A guide to choosing the right perfume and wearing it correctly
Advertisement