The Beauty Biz Homepage
Featured articles
Articles on all aspects of beauty: beauty treatments, beauty care, beauty product reviews; related areas: health, fitness and fashion; and a salon directory of beauty salons in the UK.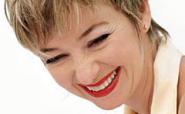 Products and principles to make older skin look great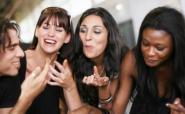 An all-round look at chocolate - we love it, does it love us?
featured articles continued
Advertisement
More featured articles
A new beauty trend to fight the signs of age
A guide to the main types of essential oil as used in aromatherapy
A quick survey of acne treatments
Flatten those waves for the look you want
A moisturizer and sunless tanner combined
Find a beauty salon
Find a salon in your area: Salon Finder.
Editor's choice
The different facial beauty treatments you can find in a salon
A self-tanning gel that gives a great result - if you can wait long enough
Losing weight doesn't seem so hard after all
Top Stories
Some simple tips to look great fast
Eat your way to a more beautiful you!
A great product to give your hair body and curl
Advertisement