Advertisement
Featured article
Jewelry classics that never go out of style
Build a collection you can wear forever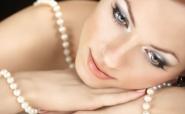 Most women love jewelry and given the opportunity would, of course, head straight for the real thing. I don't know a single lady who would turn down diamonds, rubies, emeralds, sapphires or any of another few dozen gemstones. Nor do I know anyone who would balk at anything created out of platinum or gold. Realistically speaking, however, most of us won't see much of that.
With the prices of gold and silver continuing to climb, those two metals could conceivably be out of reach for the average Joe or Jane in the near future. While gold and platinum plating is certainly an option, it is typically done over sterling, causing its cost to escalate as well. It's a good thing that someone clever discovered that stainless steel could be used as a viable, if somewhat less desirable, alternative, and it is beginning to grow in popularity. Necessity often breeds the best ideas.
With rising costs and lowering paychecks, choosing something that will never go out of style instead of spending money on today's latest trend makes a lot more sense. But what is considered classic? Better still, what current trends will soon be out, making their purchase a worthless endeavor?
article continued
Advertisement
There are jewelry trends that, while they fluctuate in popularity, never leave the scene completely. They are considered the classics. These include:
Pearls
Most young girl have played dress-up with plastic or glass beads, pretending they were her mother's pearls. It is a rite of female passage. While white or ivory pearls are still the most popular, there are a variety of other colors to choose from today, including pink, gold, brown and black just to name a few. There are also different types of pearls to choose from, and even women who can't afford the real thing can usually spring for a good strand of faux pearls. Many of them are even difficult to tell apart from the real thing.
Pearl necklaces are the most desired. They can be short, long and anywhere in between. Earrings are a close second; they can be stud, button, or something more elaborate. Bracelets can feature one, two, three or even four rows of luscious beads. The truth is, when it comes to pearls, it is hard to go wrong on any choice.
Tennis Bracelet
Who knew when Chris Evert lost her diamond line bracelet while playing tennis that she was giving birth to a classic jewelry trend? Although jewelers had been selling such bracelets for some time, it was Evert who quickly turned them into a mainstream item. While the trend today is to once again refer to them as "line bracelets," in the mind of many women the "tennis" name will always stick.
Today's top-notch cubic zirconia stones can be shaped and dyed to match the color of the world's most expensive diamonds, for a mere fraction of the cost. That makes it possible for many women to afford the bracelet of her heart's desire. And the shimmering look of diamonds gracing a delicate wrist is unlikely to ever go out of style.
Stud Earrings
Earring trends come and go. Hoops are popular one year and chandeliers or shoulder dusters the next, but what never goes out of style; however, is the stud earring. Whether it is a perfect looking pearl, a glimmering hint of diamond or a circle of pure metal, the stud will forever be a jewelry mainstay. It is chic, classic and far less expensive than most other options. What's not to love?
Three Stone Jewelry
It was meant as a way to sell some of the world's most beautiful diamonds. However, three stone jewelry items that represented the past, the present and the future resonated with women in a big way. What could have been a short-lived trend quickly grew into a classic one instead. Today, three stone jewelry is done in virtually every gemstone in the world, from diamond to turquoise. It graces the fingers, the neck and even the wrists of women from London to Oklahoma. Never has a marketing ploy so captured the romanticism of love as the three stone trend. It is definitely here to stay.
Neck Chains
Neck chains in varying widths, lengths, styles, and cuts can be layered together or worn alone to accent a pendant. With tinting of gold possible today in shades ranging from green to pink or red to brown there is something that will match the personality of just about every woman. There is bad news, however - this is one instance when faux is not the way to go. Neck chains made of other metals often turn on the skin and don't hold the luster of the real deal. In this instance, it is best to invest in the best. There are many classic jewelry designs that come and go from year to year, but never really disappear. These include the cross, the heart, the cameo and the never-ending circle. While they may temporarily be replaced by a popular trend you can bet on their sure return, albeit often in a new way.
As for what is "out" when it comes to jewelry, that's much harder to identify. Jewelry is, after all, a personal expression of the individual wearing it. While certain pieces may never become a part of the mainstream that doesn't mean they won't find a place in the heart of someone somewhere. The rule of thumb here is simple; invest in classic pieces as your mainstay items, and try to stay away from mystery metals. If you cannot identify what the jewelry is made of, stay away; it will be a waste of your hard-earned money. Indulge in trendy jewelry only when you have the disposable income to spare or when a particular design speaks to you personally.
Following those simple rules will ensure you have a jewelry wardrobe you will love and can wear from age 20 to 80 without breaking the bank along the way.
Related articles
10 fashion essentials that every woman must have
From Daus to Wieck, who's who in the world of fashion jewelry
A lesser-known alternative to traditional metals
Top Stories
How extra vitamins can make for beautiful skin and hair
A historical period when real women were idolized
Protect your skin against winter cold and stress
Advertisement