Advertisement
Featured article
Anti-aging skin care products - a guide
When to start and what they're made of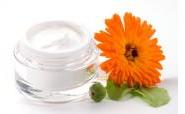 There are a variety of anti aging skin care products available in the market, be it anti-wrinkle creams or face-lifting skin care formulations. Anti aging products claim to prevent and/or erase the common signs of aging like wrinkles and fine lines and enhance the overall skin quality.
Often, women become increasingly concerned with their skin condition as they grow older, and as a result they try out various anti aging skin care formulations to correct the situation. These products address the key concerns of aging skin like wrinkles, fine lines, discoloration and sagging skin. But the effectiveness of these products depends on how early you start using them and how well you use them. Moreover, your other habits also have an impact on the effectiveness of skin care products.
When is the right time to start using anti aging skin care products?
There is no particular age or time to start using anti aging skin care products. However, you don't need to wait for the appearance of your first wrinkle before you start using them. Generally late mid-20's is an ideal time to start using anti aging products that provide moisture and protection against the sunlight. As you grow older, you need to expand your choices of anti aging skin care products that target specific skin problems.
article continued
Advertisement
What are the best anti aging ingredients?
Anti aging skin care formulations contain powerful ingredients that target specific problem areas and work to improve the skin condition there. Here are some popular anti aging ingredients.
Retinol
It is a potent anti oxidant that neutralizes the harmful effects of free radicals.
Alpha Hydroxy Acids
They are excellent exfoliates that help to scrape off the dead cells on the top of the skin surface and reveal fresh new cells from underneath.
Coenzyme Q10
It regulates the energy consumption of skin cells.
Copper Peptides
They enhance and stimulate the synthesis of collagen within the skin cells and accelerate the activity of antioxidants.
Product Suggestions
iS Clinical Super Serum Advance. A serum containing a combination of ingredients that provide an improvement to aging skin. It also includes a combination of antioxidants that helps protect the skin from additional damage caused due to environmental stressors. IS Clinical Super Serum is also effective in reducing acne scars and it acts as a skin lightener to improve the skin's evenness and luminosity.
Kinerase Cream. An anti-aging cream that improves the appearance of fine lines and wrinkles and increases the skin's capacity to retain moisture. The Kinerase cream contains a special plant based agent called Kinetin that helps the skin to retain moisture.
iS Clinical Youth Complex. An anti-wrinkle formulation that provides immediate, short term and long term benefits against aging skin. It acts as a spot treatment on stubborn wrinkles and in the long term provides improvement in the overall quality of the skin by stimulating the production of collagen and elastin.
About the Author
Dr. Marilynn Syrett graduated from Western University of Health Sciences, College of Osteopathic Medicine Of The Pacific, in 1998 and has since nurtured an ardent interest in skin care products. She has reviewed many skin care products from Obagi and iS Clinical line.
Related articles
Help your skin recover from exposure to sun and sea
From canteloupe skin cream to bananas for your hair
Great beauty goodie suggestions
Top Stories
A review of a mascara for women who want the natural look
An aerobic alternative with the stars from TV
A guide to the increasingly popular acupuncture treatment
Advertisement