Advertisement
Featured article
Beauty products at a price you can afford
Be beautiful at credit-crunch cheap prices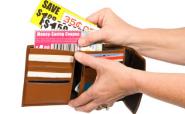 With countries all over the world taking sharp blows to their economies, everyone is looking for ways to cut corners, and a lot of women need to save money on fashion, jewelry, and beauty. Here are some ideas for getting the beauty products you want at a price that you can afford.
Check out online beauty sites. These are the perfect place to start. For example, EyesLipsFace.com routinely offers great specials up to 50% off the makeup that most women want. Currently, in celebration of their fifth anniversary, they are also offering five makeup choices for only $5. Talk about your once-in-a-lifetime bargains!
Women's magazines often give away beauty samples. Sometimes they also have full products. Even if you don't buy the magazine yourself but find it at the doctor's office, you can write down the information and apply for those giveaway items. Beauty awards are offered by some magazines for following their magazine or for checking out their website. Cosmetic promotions offered through magazines are another option to get expensive beauty products for free.
Try out some cheaper cosmetic brands. Less expensive cosmetics brands like Wet 'n Wild, Jane, St Tropez, and even some CoverGirl products are just as good if not better than the more expensive ones. I swear by Wet 'n Wild products, especially their eye shadows, which usually cost less than $3 and can be easily found at drug and discount department stores.
Purchase beauty products that have been discontinued. Every once and a while, cosmetic and skin care manufacturers update their product lines. When they do, their previous brands are often offered at deep discounts. These can be found at dollar stores like Dollar General, Family Dollar, or Dollar Tree as well as at drug and discount department stores. You might be amazed at how little you will pay for top of the line products this way.
Shop auction sites like Ebay.com. Sellers often offer their discounted makeup and skin care products through such sites at even deeper discounts than can be found locally. I've picked up some of my favorite brands for a song and you may be able to as well.
Have a beauty product swap meet. Call all of your female family members and friends together for an impromptu party to swap skin care or cosmetic items. Just make sure everyone understands that all products brought to the meet must be new and unused and well within their "sell by" date. Then simply swap among the products brought for the items you need the most; one item for each item you brought to the meet.
Save coupons for beauty products. It isn't uncommon in this day and age to get anywhere from $1.00 to $2.00 off for a brand new beauty product. But use the coupon wisely - go to the least expensive retailer to save even more dollars.
Make your own beauty products. There are a number of online sites that share information on how you can make the beauty products you need right in your own kitchen. For example, instead of throwing out that milk that is a day or two past is "consume by" date, use it to make a luxurious bath that will leave your skin soft, smooth, and oh so silky. Or, if you really want a facial, you need only to reach for the honey in your kitchen cupboard. It soothes and softens skin while killing any bacteria on the surface.
While all of us would love to continue using the beauty products to which we've become accustomed, the money used for such products might make more of a difference elsewhere. Be creative and have fun discovering new ways to get what you desire at the least cost possible!
article continued
Advertisement
Related Articles:
Related articles
Why you should avoid cosmetics overload
Where to buy your clothes with a good conscience
Great beauty goodie suggestions
Top Stories
An introduction to homepathic principles and practice
A guide to the increasingly popular acupuncture treatment
A look at pubic hair removal methods
Advertisement