Advertisement
Featured article
Tricks of the trade - how do celebrities always look perfect?
Beauty tips of the celebrities revealed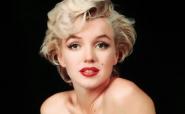 Movie stars have set the trends for beauty for generations. During the Golden Age of Hollywood, almost every woman aspired to look like Marilyn Monroe, have the sexy hairstyle of Veronica Lake, or the legs of Betty Grable. While the stars have changed over the years, that aspiration has not. It has merely moved from the stars of old to those of today.
The truth is that those screen sirens are no more glamorous or beautiful than most everyday women - they are just lucky enough to have the right hands working to keep them looking their very best. They have access to the latest diet plans, newest exercise techniques, and most luxurious spas. They use nothing but the best skin and hair care as well as the most effective make-up on the market. They have nutritionists to plan their meals; trainers to keep them svelte; and stylists to dress them. They leave absolutely nothing to chance.
Most women will never access to everything that the stars always have within reach. However, there are a few tips of the trade that just might help them feel more put together, pampered, and beautiful. In this first article of a series, let's deal with the magical make-up tricks that make certain the stars always shine.
article continued
Advertisement
Choose the right make-up for your skin type. Wearing the wrong type of make-up can actually damage your skin. At the very least, it won't look right. It might cake, flake, or even slide right off. None of those outcomes are acceptable. So if you don't really know what type of skin you have, invest a few dollars with an aesthetician to find out. That way you can make the right make-up choices for your skin.
Always use sunscreen. Even if you tend to tan, not burn, take precaution when it comes to your skin. You will want to keep it looking soft, supple, and as line-free as possible for as long as you can.
Use the right shades and colors. The colors that are trendy at the moment may not work for you. So instead of opting for trends, stick with the tried and true classic shades that suit you. You'll look much better than those who insist on wearing colors that are all wrong for them.
Play to your strengths. If you have beautiful eyes, focus the make-up there. If your lips are full, take advantage of that popular pouty look. Whatever your best feature is, let it shine and downplay those features of which you aren't so fond.
Apply your make-up in good light. Poor or inadequate lighting can skew the way your make-up looks, leaving you wondering what went wrong.
Tame those brows. Eyebrows are like picture frames for the eyes so make certain they are good ones. Never over-pluck brows, nor allow them to grow wild. If necessary, seek the assistance of a beautician in order to get them under control. You'll be surprised what a difference beautiful brows will make to your overall look.
Use false eyelashes. Stars don't have better lashes than you. They just know how to fake it. Try false lashes that can be applied in individual clumps or cut false lashes into smaller strips, applying them just to the outside area of the eye. Either way, after you add mascara, everyone will be convinced you have the full, glorious lashes of a child.
Don't sleep in your make-up. Sure you want to look good, even in bed, but going to bed looking good may not be worth waking up with a face full of pimples. Don't take the chance. Take off the make-up.
Moisturize, moisturize, moisturize. And, oh, moisturize some more. Just because your skin is in good condition at the moment, you can't afford to assume that will always be the case. Make-up can be harsh on the skin as can the effects of aging and the elements. Protect the skin's natural elasticity and youth. Give it a drink of water.
Choose quality products over quantity. It is better to have one shade of blush, eye shadow, lipstick and the like that is top quality than to have 20 different colors of inferior brands. Cheaper cosmetic brands take a lot of shortcuts to keep their products low in cost. However, those ingredients are not necessarily good for the skin.
Make-up is meant to enhance a woman's natural beauty and it should be approached from that point of view rather than as a cover-up or disguise. Embrace your own natural beauty and focus on making it shine. That extra bit of confidence will shine through to illuminate your skin with a glow that is all your own.
Related articles
What they are and what you need to know
A lip plumper that works without drying out or burning your lips
Light and candy-inspired colors are in
Top Stories
From Daus to Wieck, who's who in the world of fashion jewelry
There's a lot you can do with your clothes without spending money
Retinol-rich anti-wrinkle creams really can rejuvenate skin
Advertisement