Advertisement
Featured article
A guide to facial primers
What is facial primer and why do you need it?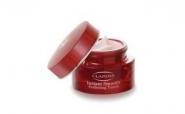 A question that is often asked is: "what is facial primer and why do I need it?" It is a good question, especially in light of the fact that we hear more and more about this product every day. Although facial primer really isn't exactly brand new, it has become more popular over the last couple of years, and today, it has become an integral part of a woman's makeup kit.
Facial primer helps to smooth out the skin and prepare it to accept makeup application. Even the best cosmetics on the market today will go on better, smoother, and last longer once the skin has been properly primed for its application. Facial primers can also help deal with a myriad of skin problems. The trick, of course, is to find the right primer for your skin type, as well as one that will achieve whatever you want or need it to accomplish.
Most of today's facial primers are geared to accomplish one or more things. Nearly all of them seek to make the skin a perfect canvas so that makeup will glide on easily and stay on until you are ready to take it off. But that isn't all; some primers also correct problems that are inherent with skin. These include flaws and imperfections such as scars or pits left from acne, redness or sallowness, an uneven skin tone or texture, unusually dry or oily skin, fine lines and wrinkles, or enlarged pores. Others must soothe sore skin inflammations, moisturize and hydrate, as well as protect skin from harsh UV rays.
article continued
Advertisement
While doing this facial primers must be certain not to clog pores and to ensure that the skin can breathe. Most also strive to be free of fragrances, chemicals, preservatives, and certain additives that might irritate sensitive skin. That's a tall order, but one that many excellent products have managed to achieve.
Certain facial primers are made to work on a particular type of skin. For example, some primers are made especially for oily or combination skin, others are geared toward dry skin, still others are made particularly for those with ultra-sensitive skin. That is why it is always best to seek a primer that will suit your individual skin type as well as your particular skin problem. Few facial primers work across the board, even those that claim that they do.
Facial primers should be applied according to each one's individual instructions. However, in most instances, primer is applied to freshly cleansed, dry skin that has already been moisturized. Makeup should not be applied until skin primer has had enough time to soak into the skin and do the job for which it was purchased. Primer can be applied all over the face or just on the areas where your makeup tends not to hold throughout the day. Such areas typically include the chin, eyelids, lips, and nose.
If you are in search of the perfect facial primer, consider doing some research to determine which brands might work best on your type of skin. To get you started, here are some of the best facial primers on the market today according to a beauty focus group conducted in the United States:
Bare Minerals' Prime Time
Cat Cosmetics Silk Purrfection
Clarin's Smooth Perfecting Touch
Clinque's Pore Minimizer
Lancome Perfecting Primer
Laura Geller Spackle
Lorac Aqua Prime
MAC Prep and Prime
Nars Makeup Primer
Pur Minerals Color Correcting Primer
Serious Skin Care Mineral Primer
Smashbox Photo Finish
Stila Hydrating Primer
Vita-K Silky Smooth
YBF Neutralizing Face Primer
Yves Saint Laurent Matt Touch
Good luck and Happy Priming!
Related articles
How to choose and apply the blush that's right for you
Mid-year is as good as New Year for making a new you!
More budget-beating home-made beauty ideas
Top Stories
A quick guide to the hows and whys of laser hair removal
An excellent intensive moisturizer and 100% natural
A review of the fantastic new lip plumper
Advertisement