Advertisement
Featured article
Beauty secrets of the celebrities we love
Steal the secrets of looking like a Hollywood star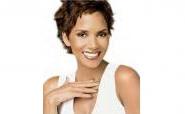 Most of us wish that our men would look at us with the same longing as they stare at many of Hollywood's bevy of beauties; Nashville's singing angels; or the fashion world's stunning models. What woman doesn't want to feel wanted and desired like Nicole Kidman, Scarlett Johannssen, Faith Hill, or Heidi Klum? It is simple human nature.
The truth is, that most of these celebrities are no different than the rest of us. They are just like the mother playing in the park with her children; the diva singing in the choir every Sunday, and the nanny dazzling her young charges as she reads a book while acting out each individual part with great skill. The only difference between us and the celebrities we idolize is a huge bank account, a staff of professional makeup artists, and access to the best clothing designers, personal nutritionists and trainers. Without those things, they would look a lot like us.
While we obviously can't be exactly like our favorite celebrities, perhaps we can at least steal a few of their favorite beauty tips. Many of us want to know how they get their hair so shiny; what keeps their teeth dazzling white; and how they make their skin look so flawless. Let's find out.
article continued
Advertisement
Follow fashion
One thing that celebrities are particularly good at is keeping track at what is going on in the fashion world. They know what hairstyles are in and which ones are passé. They know the latest makeup trends and which ones will most likely get negative press. They know what to wear and when to wear it. Unfortunately, the average American woman doesn't always have time to research all of the things that they know instinctively. We are busy burping babies, fixing lunches for school, running carpools, cleaning houses, and doing the laundry. What we can do, however, is steal some ideas from the best.
The fashion trend for 2007 is pretty much "anything goes". That's not to say that there aren't specific style trends, but they are less stringent than in many seasons past. Classic style is always in, whether it is classic fashion, classic hair, or classic makeup. Now, let's look at some other options:
Hair
The hair colors for fall and winter 2007 range from pale to a deep ash blonde and strawberry to flaming red. Don't get me wrong, brunettes are always in vogue. However, this fall there is a focus on blondes and redheads of any variety.
Nowadays, women are free to choose their own personal hairstyle from pixie short to Godiva long. However, short hairdos will get plenty of play this year. Think Sienna Miller, Victoria Beckham, and Sharon Stone. If short appeals to your inner goddess, now is the time to go for it via a Mia super short cut, a rock star shag, any number of bob variations, or hair cut to shape delicious curls. It is time to have fun with your hair and to bring your inner diva out to play.
Curls are huge this season, but we aren't talking tight spirals. We talking loose, natural curls and waves a la Jessica Biel. Victorian appeal takes front and center with softer and more romantic locks whether they are worn up, down, or somewhere in between. Volume is key to this look. Try Hayden Panettiere's secret weapon and use large velcro rollers, letting the hair dry naturally or with a hair dryer defuser on low to medium.
The new shag can be short, medium, or long. However, most of them will have some wild and unruly texture to add more interest and a touch of pizzazz. For a symmetrical shag like Jennifer Aniston, blow dry the hair on low heat and then use a flat iron to make sure the hair ends lie perfectly flat.
The classic bob gets an update as well. It might remain classic for some or take on a Dutch boy feel like Patricia Arquette's newest do. Many will be asymmetrical like Jenny McCarthy and former Posh Spice. However, they will all have one thing in common – lots and lots of healthy shine. For short bobs, have the undercut in back so that the hair automatically falls into place. Blow dry the rest of the hair on medium heat, using a round hairbrush to shape it as it dries. For medium bobs, like Kelly Ripa wears, use the same dryer technique or try velcro rollers just on the ends. To add extra volume, try a little volume mousse and then flip your head upside down, working the mousse into the hair roots as you dry it.
If your hair fried over the summer, condition it before trying any of the new fall or winter dos. It is best to condition it at least once a week; twice if the hair is really damaged. Choose a conditioner that contains silicone. Cameron Diaz likes Pantene's Pro-V Restorative Time Renewal Replenishing Mask. Better yet, treat your hair to the best conditioner possible with Ojon's Restorative Treatment. It's a little more expensive but worth every penny.
Tans that don't work
While you are at, make sure your tan is properly evened out. For telltale tan lines, use waterproof makeup in the correct shade for your skin by blending it into those areas where the sun didn't shine. Try Sally Hansen's body makeup. It's inexpensive and can also be used to keep your legs looking good without pantyhose. If the tan problem is due to an overdose of self-tanner, mix a teaspoon of baking soda with a few drops of lemon juice and about a teaspoon of moisturizer. Apply the mixture wherever too much tanning product shows. Wait 15 to 20 minutes and then rinse it off. If to much residual tan remains, use makeup to even everything out.
Makeup
Makeup for fall and winter 2007 plays to elegance and sophistication with just a touch of old Hollywood glamour. Be careful not to choose a foundation that is too dark for your skin. It's better to go a shade lighter if you are uncertain; a little bit of pallor fits very well into the Victorian style, which is hot this year! Mineral makeup continues to grow in popularity, and lots of celebrities have converted because this type of makeup gives the skin a flawless look without looking like you are wearing any foundation at all. Another highly popular foundation can be sprayed directly on the face for even, flawless coverage. Suzanne Somers uses her own personal brand to keep her 60 plus face looking youthful.
Definitely experiment with eye shadow colors this fall and winter. Mix lavenders and mauves with charcoal grays or go for shimmering metallic hues like gold, bronze, and copper. If you prefer the understated look, stick with nude beige shades, medium browns, and deep, rich chocolates or stay earthy with shades from celery to sage to deep olive green. For fun, try some of the newest pearly shades like a pale, glowing pink mixed with a beautiful, rich indigo. Play with color to determine which shades really make your eyes "pop." You want them to sparkle like Mother Nature's precious jewels, but how you go about accomplishing that is strictly up to you.
This is the year for highlighters that accent the eyes and add definition to the cheekbones. Try a favorite of many celebrities - Yves Saint. Laurent's Touche Eclat or Maybelline's new Age Rewind Double Face Perfector. Use the highlighter under the brow bone, on the inside corners of the eye, and accent the cheekbones or anywhere else that you want to highlight.
Lips should be full, pouty, and prominent this year. Red is back in but in deeper, richer shades so you should be able to find the right one for you. Gloss continues to be a must and every cosmetic company has something that promises to provide just that. Try Revlon's Midnight Swirl with its crushed black pearls or one of the many new "sugars" that make your lips sparkle and shine.
Skin
Keep your skin healthy during the winter's harsh cold and even harsher heating systems. Try Halle Berry's technique. Exfoliate the skin with cleansers that contain triple fruit acids. Apply a toner with vitamin C and E and then use your favorite moisturizer. Hide flaws and discolorations with a foundation at least one shade lighter than your normal color or use the other end of your Maybelline Double Face Perfector.
Treat pimples overnight with toothpaste like Jennifer Love Hewitt and make under-eye bags disappear at the same time with hemorrhoid cream.
Teeth
Make sure your teeth are movie star white. Try Catherine Zeta Jones's technique and brush your teeth with strawberries. They are a natural tooth whitener. If that's not your cup of tea, try Suzanne Somer's Somersmile or the favorite of other stars – Brite Smile. Both use a click pen delivery system that just can't be beat. Best yet, you can take the pen with you wherever you go because both varieties slip easily into a pocket or handbag.
Get that celebrity look!
Looking your best will make you feel your best and enable you to compete with any celebrity. Their real secret is that they almost always put their best foot forward – and that is something we can all afford to do!
Related articles
There's a lot you can do with your clothes without spending money
Beauty products that will give you film star glamour
A period of corsets and petticoats galore!
Top Stories
Find out how honey is great for your body, inside and out
Dyeing your hair on your own? Read this guide first
A new mascara with a vibrating applicator!
Advertisement