Advertisement
Featured article
Beauty trends for spring 2010
What's hot for the coming season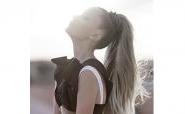 With sping coming, it is time to start looking at the trends in fashion, hair and cosmetics that the new season will bring about. Some are minor, while a few are a bit more drastic but, either way, the season promises to be fun, flirty and oh so fashionable.
While short haircuts will still be popular with some of the ladies, overall hair will return to something much more romantic. Look for a lot of longer tresses that are soft, wavy and ultra feminine. That extra hair length will be needed in order to pull off the biggest hair trend of the season - the ponytail. Think "I Dream of Jeannie" with high, higher, highest long ponytails that even have hair covering the elastic band. Some will be straight and ultra chic but a few will continue the soft wavy look or add a few gentle curls.
Women who don't have long hair don't need to worry. Jessica Simpson and Ken Paves have solved that problem with two ponytail extension lengths at 10 and 18 inches. Made cleverly, these ponytails simply wrap around a woman's existing hair to add all the length she wants. A clever little sidepiece wraps over the top to ensure the hairpiece looks absolutely natural. Made from the most realistic synthetic fiber, it can even be straightened or curled with heating utensils that don't extend beyond 350 degrees Fahrenheit. Best of all it comes in a wide variety of blended colors that will match just about any shade imaginable. It's a real bargain for under $50 and can be purchased online, at beauty boutiques, and at QVC.
article continued
Advertisement
Also look for loose buns, sophisticated chignons, and French twists for those special hair occasions. This season women are going to embrace their feminine mystique, and this will be seen in just about everything they wear.
Long eyelashes will be absolutely essential this upcoming season. Think about the Bambi lashes of the late 60's and early 70's. Accent will be on the eyes and that means that lashes need to be long and luxurious. Those who can't encourage extra volume and length out of their own lashes will turn to products that can help them achieve the much-desired look. Most will stop short of lash growing products like Latisse, instead settling for a return to a tried-and-trusted option.
False eyelash products should experience a boom as women try, once again, to get that movie star look by adding what Mother Nature failed to provide. A few will gravitate toward the full lash option, but most will look for individual lashes that can be added only where they are needed. Those that can afford it will have the job done professionally, which will look more natural and last longer. However, those that can't will practise until they get it perfect or as close to perfect as possible.
Those ladies that already have a good lash base will simply turn to the best mascara brands on the market to plump, lengthen, volumize and highlight their way to success. Products like Cover Girl's Lash Blast, L'Oreal's Voluminous, and Maybelline's Lash Stiletto will be mainstays in the makeup case of the average woman. Lancome's Defincils, Dior Show and Clinque's High Definition mascara will be sought after by women who can afford to splurge on their lashes.
The red lip, which experienced renewed popularity this past winter, will continue into the spring. Those ladies that dare not go bright red will be able to seek out the perfect shade of coral instead. Emphasis on the lips is definitely a must.
Makeup overall, however, will be much more natural looking. Ladies will work on showing off their best possible complexion instead of a carefully constructed makeup mask. Look for softer looking shades on the eyes and cheeks, many of them coordinated or perfectly matched, because the same product was used for both. The romantic look that women will yearn for means a return to that which makes them look most youthful. That does not, however, mean that the smoky eye will disappear from the scene. It simply means that it will be softer, subtler and absolutely feminine.
Fashion will continue a feminine, romantic feel as well, at least for some. Others will veer off into something a little more edgy. There will even be a mixture of both. Look for tulle, lace, and ruffles in romantic pieces as well as in sheer, dramatic pieces that push the envelope beyond the normal boundaries. Prints will be popular in blouses and dresses, including lovely florals that are both feminine and chic.
Women will continue their romance with denim, seeking out designer looks that are both unique and fun. Unfortunately, the rather tacky ripped and shredded look will not be going away. Patches will become even more prevalent and highly desired.
Leathers that were once reserved for fall and winter will find their way into spring and summer as well. Look for a lot of burnished browns, bronze and copper hues that no longer want to be confined to one season of the year. Cool platinum metallics will also be popular.
Asymmetrical fashion pieces will also be hot this season. There will be cut outs here, there and anywhere a woman chooses to emphasize a particular part of the body. That unfortunately also means that 70's hot pants may make a surprising comeback in late spring and early summer. The boyfriend blazer or sweater; however, will stay around to balance the overall look.
Knee-high socks are also coming back with a vengeance. They will be paired with those short shorts and skirts for a softer, more romantic Lolita look. They will be paired with different kinds of shoes including heels and new and exciting wedge designs.
The color scheme will also remain soft and romantic with pale to brighter pinks, lovely peaches and corals, powdery blues and gentle greens. Black and white will remain strong and a few neon colors will find their way into some wardrobes.
The key to this spring's beauty trends really lies within each individual person. Women will seek to express themselves in new ways and that will translate into their own unique styles and designs, which is the way it should always be.
Related articles
10 fashion essentials that every woman must have
Find out if foam hair colors are worth the extra money
Are you a spring, summer, fall or winter woman?
Top Stories
A guide to the increasingly popular acupuncture treatment
What your waist and your BMI tell you about your health
Don't work that body till you've read these tips
Advertisement