Advertisement
Featured article
Hair styling products - a guide
How to choose the right hair styling product for you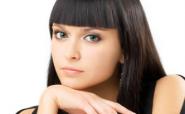 Today, more than ever before, there are styling products available to tame even the most difficult hair. There are mousses and gels, creams and pastes, serums and pomades, sprays and lotions. The decision is made even more difficult if your hair does not fall into a single, simple category; mine, for example, is baby fine, fragile because of perms and colors, and difficult to style. With all of that to consider, how does one go about finding the right hair styling product? Hopefully this article will help you with these tricky decisions!
Understand your hair type and condition
First, it is important to understand your own hair; its current condition as well as what you want to accomplish with it. Fine hair can appear thin and sparse even when you have lots of it because it generally has little or no natural body. It is often difficult to curl and holds any style poorly, particularly in humid or damp weather. Course hair often appears wiry and out of control. It takes time to style and can frizz just as easily as fine hair under the right conditions. Normal hair is obviously the ideal, although few of us are actually blessed with it.
Although straight hair is currently in and something that most women aspire to at one time or another, it can be difficult to style in anything other than loose waves. Curls can be difficult to obtain without the assistance of artificial chemicals such as permanents. Natural curly hair is not much better; much like course hair it can often look out of control and frizzy in the wrong type of weather. While there are lots of hair straighteners on the market, they can cause as much damage as permanents do.
article continued
Advertisement
It is also important to understand the current condition of your hair. Is it fragile from coloring or chemical treatments? Is it excessively dry or too oily? Are the ends of the badly spit and damaged? All of this must be taken into consideration when choosing any styling product.
Decide what effect you want
After you are certain what "type" of hair you have and its current condition, it is time to determine what you want to accomplish style wise. Do you simply want to enhance what you already have or are you looking to change your hairstyle dramatically? For example, if you have natural curly hair that you want to make dead straight without use of a chemical hair straightners, you will use styling equipment to help you achieve that goal. The equipment that you choose to use on your hair will have an impact upon the type of styling product you use.
Typical styling products
Let's take a look at some of the typical styling products available to day, how they should be used and on which types of hair they will work best.
Heat protecting styling products
Heat protecting styling products are meant for hair that is normally styled using heating products including blow dryers, hot rollers, or even straightening irons. They add a coating to the hair to help protect it from the normal damaging effects of heating products. Most come in a spray form that is sprayed directly onto the hair - wet or dry - and then worked through with a comb or pick before you begin styling. Redken makes an excellent heat protectorate called Hot Sets Thermal Styling Mist. It retails for between US$12-15 and can be purchased through many beauty shops or stores that have a large and varied hair care section.
Mousses
Mousses are usually the lightest styling products. They leave the hair soft while still providing a certain amount of hold. Mousses are often formulated to provide specific types of styling support to hair. Some add volume to thin or fine hair. Others help provide definition for curly hair. Still others help to thicken fragile hair. The mousse is applied in about an egg-sized portion to the palm of the hands and then worked completely through freshly shampooed hair. After application, you can let the hair dry naturally, blow dry, or style it as you like. There are any numbers of excellent mousses in today's marketplace, including a wonderful hydrating formula from Dove. Most mousses retail for between US$4-8 and can be purchased at discount department or drug stores and even some grocery markets.
Shine serums
Shine serums intend to do just what they claim - add shine to dry, damaged hair. Some come with built-in conditioners but many just contain silicone, which only sits on top of the hair; not penetrating the hair shaft to aid the damaged follicle. Women with excessively fragile or dry hair should seek out a serum that contains conditioners, while those with normal hair may find that sheen is all they need or want to add to their style. Some serums are applied by putting it into the palm of the hands and then applying it throughout the hair, which can be either wet or dry. Others simply spray on like a hairspray. One of the best shine serums on the market is Citrus Shine. It comes in an opaque white spray bottle and retails for less than US$5. It can be purchased at most discount department and drug stores.
Smoothing creams
Smoothing creams, which often double as a frizz control product, can be used on almost any type of hair. This product seeks to smooth the ends of the hair so that they will take the intended style. Most of these creams are leave-in treatments that you squirt into your hands for even distribution throughout freshly shampooed hair. A bit of extra attention can be given to the badly damaged split ends if necessary. One of the best on the market today comes from Garnier. It is called Fructis Style Smoothing Milk. It comes in an apple green pump bottle and retails for under US$5. It can be purchased at most discount department and drug stores and well as many grocery marts.
Styling creams and lotions
Styling creams and lotions are good for smoothing out course, unruly hair. Some are especially made for curly hair as well, a few work equally well on normal hair. Many of these products include intense moisturizers to help tame the hair as well as hold the style in place. It usually only takes a small amount of styling cream - about a penny sized portion - though thinner lotions may take a bit more, up to a quarter sized amount. The product is generally put into the palm of the hands and then worked through clean hair. All that is left to do after that is to blow-dry or style as usual. One of the best styling creams comes from Ojon. It is called Ojon Hydrating Styling Cream. It comes in a clear pump bottle; its retail cost will vary depending upon whether you purchase it alone or as a part of an Ojon kit, and it can be purchased from upscale cosmetic stores and on-line through Ojon.
Styling gels
Styling gels provide volume and extra hold for hard to style hair. Some are great for that popular "wet" look. Gels are usually not recommended for fine, limp hair as they tend to weigh the hair down even more, nor are they advised for curly hair as they can cause matting and tangling. However, there are a few on the market, including Signature Club A's Styling Gel that works great for any type of hair. To apply, you add about a quarter-sized amount to the palms of the hands and then work through clean, damp hair from the roots to the ends. Then let the hair dry naturally, roll, or blow dry as usual. L'Oreal's Studio Hair Gel works well on most types of hair and retails for under US$7. It can be purchased at most discount department and drug stores.
Waxes/Pomades
Waxes/Pomades are good for smoothing down flyaway hair as well as for adding texture to layered haircuts. Some are made for specific types of hair while others are good across the board. Because both waxes and pomades are petroleum-based products, it is important not to apply too much to the hair at one time, or it will look flat, greasy, and dirty. These products are applied by putting a dab into the hand and then working it through freshly shampooed hair. Always start with a small amount - the size of a dime - and add more if it appears to be needed. If you over-apply the product in the beginning, you may be forced to start over. I personally cannot recommend a wax/pomade on the market as this type of product is damaging to my hair. For assistance in choosing one, seek the assistance of a hair stylist.
Conclusion
With new styling products hitting the market just about every month, it will undoubtedly become more and more difficult to shuffle through them all to find just the right one for you. Don't be afraid to seek assistance through beauty sites such as this one or ask for recommendations from your hair stylist.
Related Articles:
Related articles
More budget-beating home-made beauty ideas
Why pay when home-made hair care is cheaper and better?
Find out if foam hair colors are worth the extra money
Top Stories
From jeggings to boot-cut
Products and ingredients to avoid - and embrace
A survey of different lip product types and advice on how to apply them
Advertisement