Advertisement
Featured article
How to choose an under-eye concealer
Beat under-eye circles with the concealer that's right for you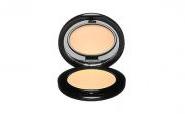 Most women have a particular beauty problem in common. It doesn't matter if their skin is fair or tan, oily or dry, smooth or bumpy, this issue plagues us all. Some try to solve it with extra sleep. Others use cucumbers to reduce the puffiness. A few shiver through those iced beauty masks. Women would happily pay any reasonable amount to get rid of those dreaded undereye circles.
There are many products available today to solve this common problem. The trick, however, is to find the right one.
What is causing the undereye problem?
First it is important to determine what is causing the under eye problem. For example, my undereye circles are caused by a combination of things including my delicate, thin skin; my allergies; and my insomnia. All of these are common to undereye circles. Other issues that might have an affect on the eye area are stress, too much sodium or alcohol consumption, and fluid retention.
article continued
Advertisement
Once the cause for the circles has been identified, it is possible to address the root problem from the inside out. That could require some change in life-style overall (e.g., getting more sleep, drinking more water, eating healthier, etc.). In the interim, however, you'll want to find the right concealer to hide the circles.
Which is the right undereye concealer for you?
Choose a concealer that is one to two shades lighter than your skin tone. The number of shades lighter will depend upon your make-up. If you don't wear foundation, you should choose a concealer that is closer to your skin tone. If you wear foundation, then you can go up to two shades lighter.
Next, choose the right type of concealer for your skin. Because my skin is thin and delicate, a creamier, vitamin and moisture enriched version works best for me. Concealers that are too heavy age my skin. My daughter, on the other hand, has her father's olive toned complexion with slightly larger pores. For her concealing sticks work beautifully. My best friend has excessively oily skin, so she uses a finely milled mineral concealer.
It is also important to determine exactly what you are trying to cover. Is it blue or purple circles, reddish discoloration, puffiness, or some combination thereof? Are you also trying to minimize wrinkles and other imperfections? The answer to those questions may have an effect on the type and/or color of concealer chosen.
Because my circles are dark bluish-purple in nature, I use a concealer with a slight yellow base. My daughter's eyes skew red in color so she uses a light color-correcting green concealer. My best friend's eyes tend to look "puffy," so a softer pink tone concealer works best for her.
Change concealer with the seasons
You may find that you need different concealers for different seasons of the year. Skin tends to dry out more in the winter because of artificial heat, so you may need a moisturizing product. In the summer, skin holds more color so your concealer may need to go a shade darker than normal.
Undereye concealer ingredients
Look for a concealer that is rich in moisturizers and vitamins. If you are going to splurge on a make-up purchase, splurge on your concealer and/or foundation. The purpose of these items is to make your skin look flawless. They prepare the canvas of your skin for your remaining make-up, so choose quality product for that area.
Consider a water-resistant concealer so that tears, rain, or any type of water to which you are exposed won't wash it away.
Try before you buy
Once you have identified a couple of concealers that you want to try, contact the manufacturer and ask for a free sample. Many manufacturers are happy to accommodate the request. If, however, samples are not available, check out retailers like Rite Aid, QVC, and HSN. They allow the return of cosmetics that honestly do not work. Just be sure that you don't abuse the "try out" privilege.
How to apply the undereye concealer
The next issue of concern is application. Be cautious in applying any thing around the eyes. The skin in that area is thin. Pulling or tugging may cause additional wrinkles to form. If you use a cream, powder, or mineral concealer, try using a concealer brush. It allows you to apply the concealer as lightly or heavily as you need without damaging the sensitive skin. Sticks, on the other hand, blend much better with a make-up sponge or your finger.
Make yourself feel beautiful!
Finding the right under-eye concealer may take some time as well as trial and error. However, it will be well worth the effort when you find something that works for you. Feeling beautiful is important to most women so take the time to find the product that makes you feel you're very best.
Related Articles:
Related articles
How to stop the acne and blackheads caused by oily skin
A beautiful moisturiser that claims to reduce age spots
Your forties are a critical time for your skin
Top Stories
The dangerous chemicals in beauty products and how to avoid them
A bunch of ideas for this versatile makeup item
A great product to give your hair body and curl
Advertisement