Advertisement
Featured article
Skin care products that actually work
A guide to which products do what they say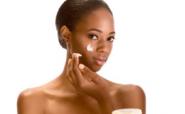 There are so many skin care products on the market today that it can be confusing trying to work through the maze. A lot of them are expensive, which adds to the dilemma, leaving women asking the question, "which skin care products actually work?"
The good news is that there are a lot of skin products that do all, or at least part, of what they claim. The bad news is that some of them do not. Still others only work on certain types of skin or on the skin of women who fall within a certain age group. Of course they don't bother to disclose that information, leaving many women scratching their heads about why they aren't getting the results that others claim.
I doubt that any woman has tried all the skin care products out there. I certainly haven't. However, I can help you sift through some of those I have tried and perhaps save you a few hard earned dollars.
article continued
Advertisement
Sun block
Let's start with skin products that women absolutely need. The place to begin is always with sun block. Whether it is spring, summer, fall or winter every skin care regimen should include good SPF protection. Luckily some cosmetic companies now include that automatically in their makeup. That saves women the hassle of using two separate products and also ensures a few extra pennies in her piggy bank.
I love the Bare Escentuals brand. The company pioneered mineral makeup and they always include SPF protection in their products. For the cost, I consider their makeup a real bargain because the stuff lasts forever. I also appreciate the fact that it doesn't contain additives, preservatives and chemicals that might actually do my skin more harm than good.
For those who like keeping their sun block and makeup separate, there are several good product lines to choose from. A leading brand in all things sun-related, Coppertone offers NutraShield for under $10. It has a SPF of 30. Those with more mature skin should consider Neutrogena's Ultra Sheer Sun Block. It has a high SPF rating of 100, which is important to aging skin. It is also doesn't cost that much at under $12. Clinque's City Block Sheer Face Protector is also excellent, if a bit more expensive at around $30. Finally, Blue Lizard Sunscreen is great for ladies of all ages, including those delicate young complexions. It is a bargain at around $13.
Skin cleanser
Another must-have product for women is a good skin cleanser. If you are like me, however, you probably aren't too keen on some of those creams and lotions that make you slop water all over the place just trying to wash it away. Some companies are getting smart and providing pads or cloths that make the job much easier and less messy too. Those products also don't remain on the skin long enough to strip it of valuable moisture and oil, making them my first choice when it comes to cleansing options. Foam cleansers like Neutrogena's Oil-Free Acne Wash are good as well. They aren't messy and they actually do the job well. You can almost always count on a Neutrogena product to do exactly what it claims - it is a name you can trust.
Moisturizer
Nearly every woman also needs a good moisturizer, especially around the eye area. Granted, not everyone will use moisturizer all over the face, but we all have those pesky dry patches that require attention. Finding the right moisturizer can take some time and effort, but let me see if I can help you cut through the tape.
If you have normal skin you can usually choose any moisturizing cream or lotion. You can also afford a gel that may add extra hydration and plump up those skin cells. Those with dry skin should consider a cream that is left on the skin for at least a few minutes. It will take that extra time to penetrate and actually make a change in that dryness. Those with oily skin should look for gels or foams that "hydrate" or add water into the skin rather than anything that adds unwanted (and unneeded) oil. Those with sensitive skin should pay close attention to labeling and choose something made specifically for that purpose.
Women with normal skin can trust Olay products. The company makes something that will fit just about every demand, and the products are affordable and live up to their hype. When it comes to sensitive skin, I think Cetaphil Moisturizing Lotion is one of the best. It works beautifully without causing any irritation 99.9% of the time. You can't really ask for much better than that. For oily skin, I think Estee Lauder's Clear Difference is good. It helps guard against those nasty blemishes that so often occur because of excess oil. For dry skin, Neutrogena's Healthy Skin fits the bill. It isn't too heavy, yet it penetrates the dryness sufficiently to make a real difference.
This is just a start to looking through a very long line of skin care product options, so I hope you will check back for future installments on the subject!
Related articles
A selection of two- and three-in-one beauty products
What to teach her and when
A review of a wrinkle smoothing cream that isn't cheap but does work
Top Stories
Some simple tips to look great fast
Steal the secrets of looking like a Hollywood star
The Reverse Diet swaps breakfast and dinner
Advertisement