Advertisement
Featured article
Ten beauty tips using common household items
Use coffee for cellulite, tomato juice for your hair!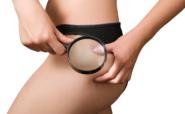 Lots of us today are just plain tired of throwing away big bucks on beauty products that simply don't work as advertised. Rather than throwing more good money after bad, some women today are pulling out products that they already have on hand to make their own beauty products. Here are some of my favorites:
Tip #1 – Repair dry, damaged hair with an avocado conditioner made right in your own kitchen. Cut the avocado into small pieces and throw into your blender, food processor, or Magic Bullet. Mix in one-half cup of mayonnaise or a few tablespoons of olive oil. Next, wash and towel the hair. Apply the conditioner liberally and work it throughout the hair using a wide toothcomb. Cover it with a shower cap and let it sit for at least 10 minutes. Rinse, dry, and style as usual.
Tip #2 – Lighten skin discoloration while you soften it by adding buttermilk to your bath water. Between a pint and a half-quart is more than enough to do the trick. You can also add in a few drops of your favorite essential oil to make a luxurious spa treatment that your skin will love.
article continued
Advertisement
Tip #3 - Keep your heart healthy by eating chocolate. But not just any chocolate will do, and you can't eat as much of the sweet confection as you might like! According to various studies, a couple of squares of unsweetened or semi-sweet dark chocolate a day will do the trick.
Tip #4 – Use old coffee grounds to chase away unsightly cellulite. Apply the grounds directly to the affected area, then wrap it with kitchen plastic wrap. Let the grounds sit in place for about 30 minutes. Remove the wrap and wash away the grounds. Repeat the treatment regularly to continue fading the marks.
Tip #5 - Make your own facial mask with honey, yogurt, and bananas. Mix one-half cup of plain yogurt with one tablespoon of raw honey and one-quarter mashed banana. Blend well in a blender, food processor, or Magic Bullet. Apply the mixture liberally to the freshly cleansed skin of the face and neck. Let the mask sit for between 15 and 20 minutes. Rinse the mask off with cool water, pat dry, and go.
Tip #6 – Make your own facial scrub by mixing the juice of one orange with a few tablespoons for cornstarch and a few grains of kosher salt. Apply the scrub to the face and neck area, working it in gently with small circular motions. Then rinse the skin, pat it dry, and apply your normal skin care regimen.
Tip #7 - Use a dab of olive oil to freshly shampooed hair to add shine and youthful vitality. About a nickel size portion should be enough for short to chin-length hair. A quarter's portion may be required for longer tresses. Just pour the oil into the center of your hands and then rub them together. Work the oil throughout the hair. Follow up by using a wide toothcomb to make sure the oil is evenly distributed. Let sit in place for between 10 and 20 minutes. Rinse with cool water, dry, and style as usual.
Tip #8 - Get rid of the old dead, flaky skin on your feet and heels with a homemade foot scrub made from strawberries. Blend about a dozen strawberries together with one teaspoon of kosher salt and your favorite essential oil or some olive oil from the kitchen. Apply the scrub to the feet, rubbing it in thoroughly with strong, circular motions. Next, soak feet in Epsom salt for about 10 to 15 minutes. Rinse, dry, and apply the moisturizing cream of your choice.
Tip #9 – Make that green cast on your hair that is caused by too much pool chlorine go away with a tomato juice rinse. Simply wash the hair normally. Then apply the tomato juice straight from the can. Work throughout the hair using a wide toothcomb. Cover and let sit for about 10 to 15 minutes. Then rinse, condition, dry, and style as usual.
Tip #10 - Help cleanse and detangle hair easily with vinegar. It has been used for decades as a natural hair rinse. It will remove product build-up from hairspray, mousse, gel, and other hair setting lotions while it also works to keep the hair from tangling. Simply mix equal parts of vinegar together with water. After shampooing the hair, apply your normal conditioner and rinse. Then add the vinegar mixture and work it through the hair to the ends. Rinse again, dry, and style as normal.
Related Articles:
Related articles
Be beautiful at credit-crunch cheap prices
Look great without the expense and risk of surgery
A lightning tour of wigs through the ages
Top Stories
Choice is everywhere, from hairstyles to fragrances
Why pay when home-made hair care is cheaper and better?
What you can do to turn the skin clock back
Advertisement